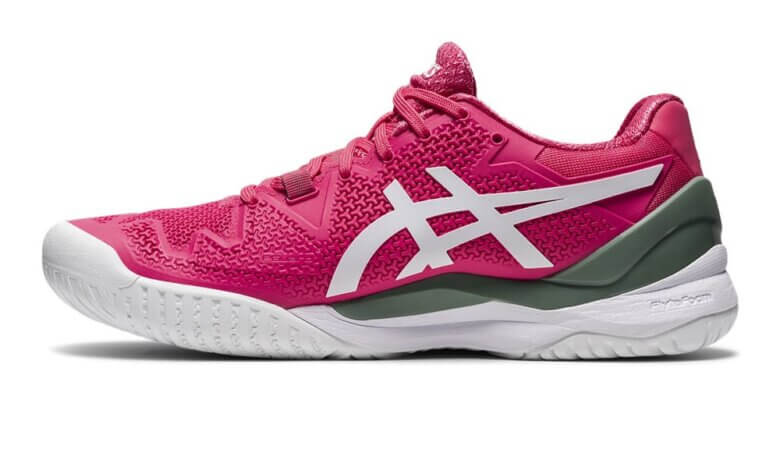 We're an affiliate
We hope you love the products we recommend! Just so you know, we may collect a share of sales or other compensation from the links on this page. Thank you if you use our links, we really appreciate it!
As of 2022, Iga is the player to beat on the WTA tour after winning her second French Open on an impressive 35th consecutive win.
If you haven't seen her play yet then you are missing out big time. She plays with power, precision and fearlessness at the baseline. This is amazing and impressive for someone at her age and she is only getting started.
This is great for women's tennis because it shows that the WTA is in good hands when legendary players like Serena and Venus retire from the sport.
So you are probably asking yourself, how is she so good and ahead of everyone else at such a young age?
Honestly, there are no clear answers to this question. After watching her I could say she has great qualities and attributes that make her a great champion, such as her work ethic, and determination to fight for every ball and focus under pressure.
Another key feature of her success is the types of equipment she uses such as racquets, tennis shoes etc. As of now, Iga Swiaket wears Asics Gel Resolution 8. Although, during the clay-court season she switches to a clay version of the Asics Gel Resolution 8.
What Makes The Asics Gel Resolution 8 So Special?
Below is a quick review of why this great shoe gives Iga an advantage on the court.
Upper
Let's begin by talking about the upper material. It is made of full-length Flexion Fit Polyurethane which is going to improve protection.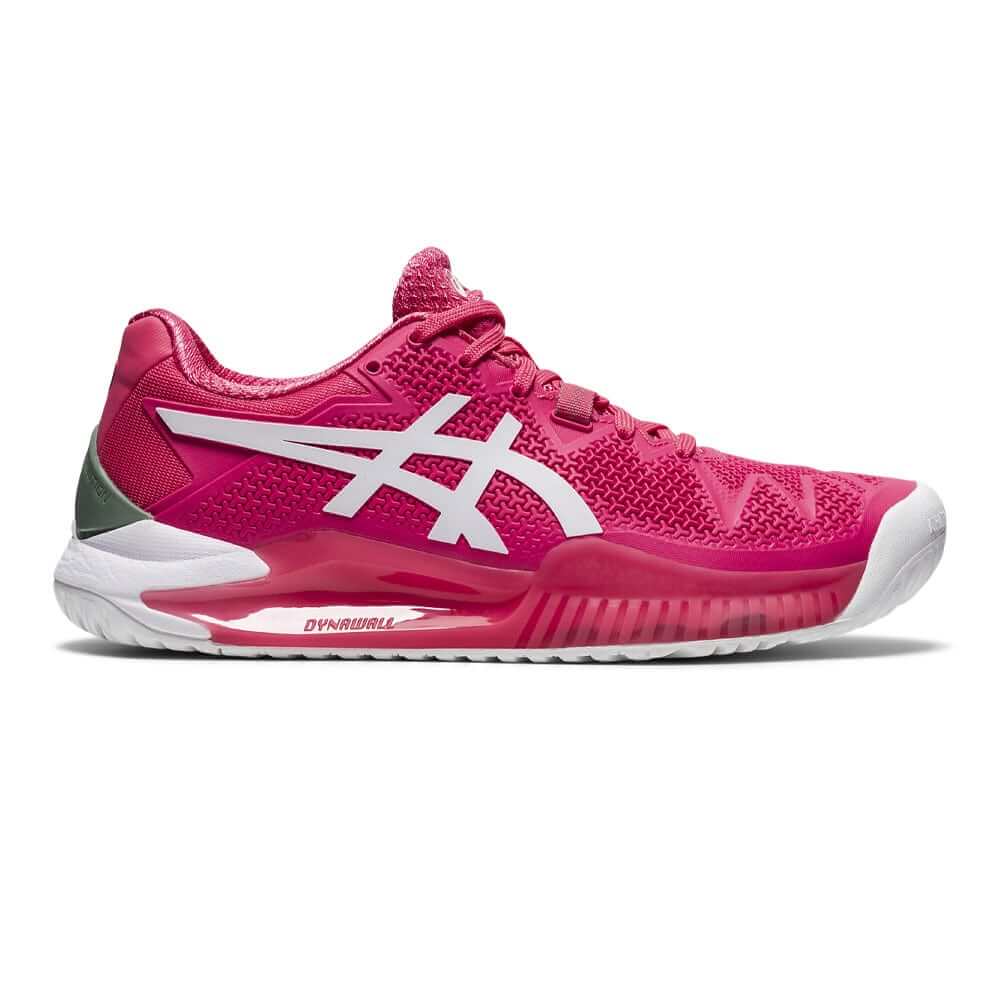 The use of no-sew PU construction helps to defend your feet (and shoes) through powerful lateral movements, without adding weight or compromising flexibility.
This is a fantastic feature to have because it allows you to slide smoothly and comfortably on the court without putting too much pressure on your feet.
And lastly, the use of the mesh material is going to provide you with good breathability.
This is because it allows fresh air to come inside the shoe and allows moisture to leave quickly. This way your feet stay fresh and comfortable throughout the match.
Toe Box
The toe box is wrapped up with a PGuard material which is going to provide you with durability and protection from toe drag.
Tongue
It is an anti-gravel tongue which does a great job of clearing away debris so that you can enjoy distraction-free exercise. This way you can focus more on the game and play effectively.
Weight, Size and Fit
The Gel Resolution 8 weighs slightly heavy than the Gel 7 however, the way the weight is distributed across the shoe is spot on. This would allow you to be very quick on the court.
Unlike the Babolat Jet Mach II which has a limited size, this shoe comes in all sorts of sizes for you to select from.
In terms of fit, some players may experience some break-in period whiles others may not. On top of that, the shoe is suitable for all players either you have a narrow, medium or wide foot.
Conclusion
It may not be very clear why Iga is currently dominating the women's tour. However, if you want to follow in her footsteps. One of the best things you can do is by using the same equipment she does. This would help elevate your game to the next level and keep you on the right track.