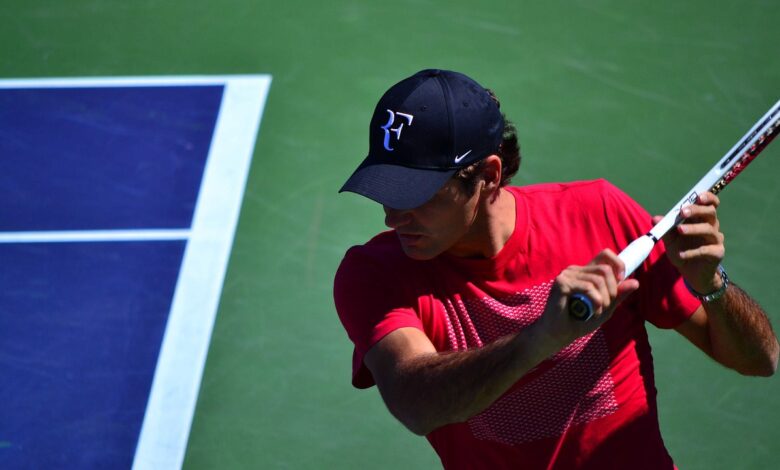 We're an affiliate
We hope you love the products we recommend! Just so you know, we may collect a share of sales or other compensation from the links on this page. Thank you if you use our links, we really appreciate it!
What Roger Federer has achieved in the world of tennis is unquestionable. He would go down as one of the greatest tennis players to play the game if not the greatest of all time.
Most tennis players dream of being like Federer and wish they had the talent, skills and mindset he has. Unfortunately for these players, it's only a wish. However, we can use some of Federer's equipment such as racquet, shoes etc and play as close as he can.
The ultimate question everyone asks is, what tennis shoe does Federer wear? As of 2020, Federer wears the Nike Air Zoom Vapor X. Before I dive into the different parts of the shoe, there is one question that needs addressing because it is frequently asked.
Why Is Federer Still Wearing Nike Shoes?
In March 2018, Federer ended his long-term contract with Nike and joined Uniqlo for a contract of $300 million deal with the Japanese endorsement.
Despite ending his contract with Nike, Federer has decided to stick with Nike's shoe and logo for the meantime. This is because Uniqlo currently does not make tennis shoes.
Success and Popularity
Roger Federer's tennis shoe has become extremely popular on the market and gained a lot of success just like Novak's Asics Court FF 2.
Federer's shoe is so popular that it's even used by many ATP players such as Daniil Medvedev, Karen Khachanov etc. on the tour.
Breathability and Comfort
What makes this shoe so amazing is the breathability and comfort. The shoe has lightweight mesh to help your feet stay cool during the match.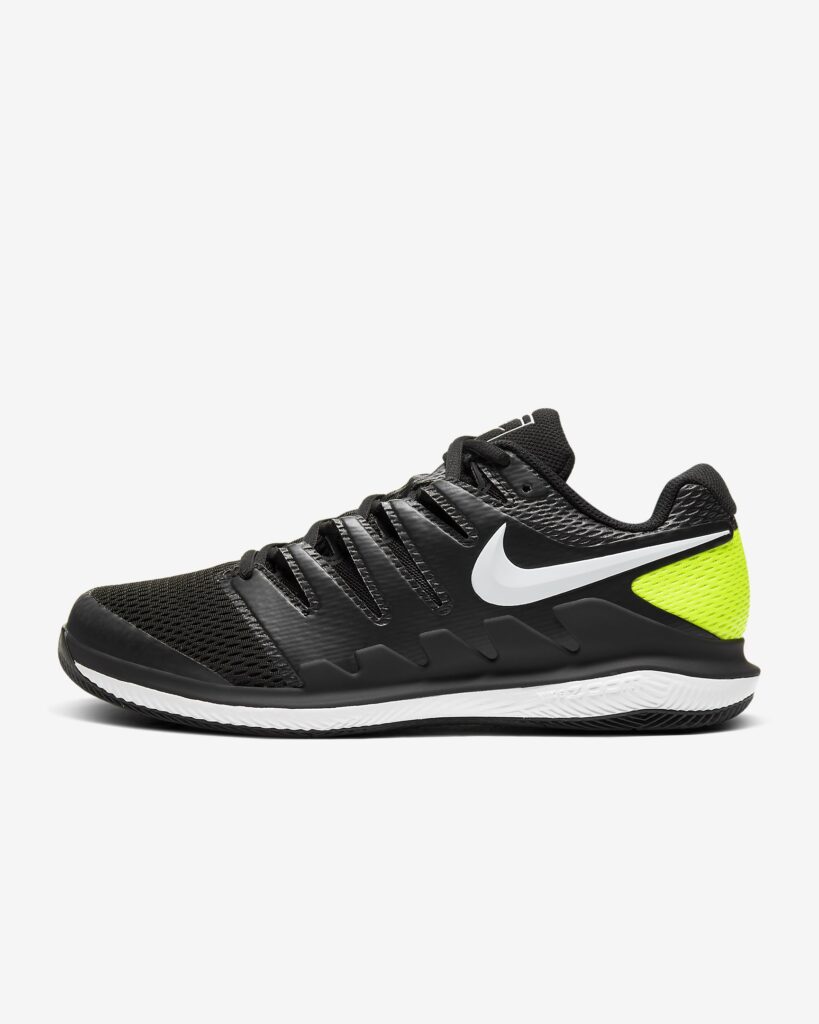 Adding onto that, a padded foam collar creates an extra comfortable fit and cushioning.
This is super useful when playing long rallies and matches.
Insole and Midfoot
This shoe has a removable insole which is super-cool. It gives you the opportunity to replace it with a new one or take it out to dry when it's wet.
Also, a rigid midfoot shank is instilled to help stabilise your foot during side-to-side movements.
Outsole and Midsole
The outsole may not be the best durability shoe out there.
However, there is much improvement in this shoe compared to the previous Nike Vapor Shoes over the years.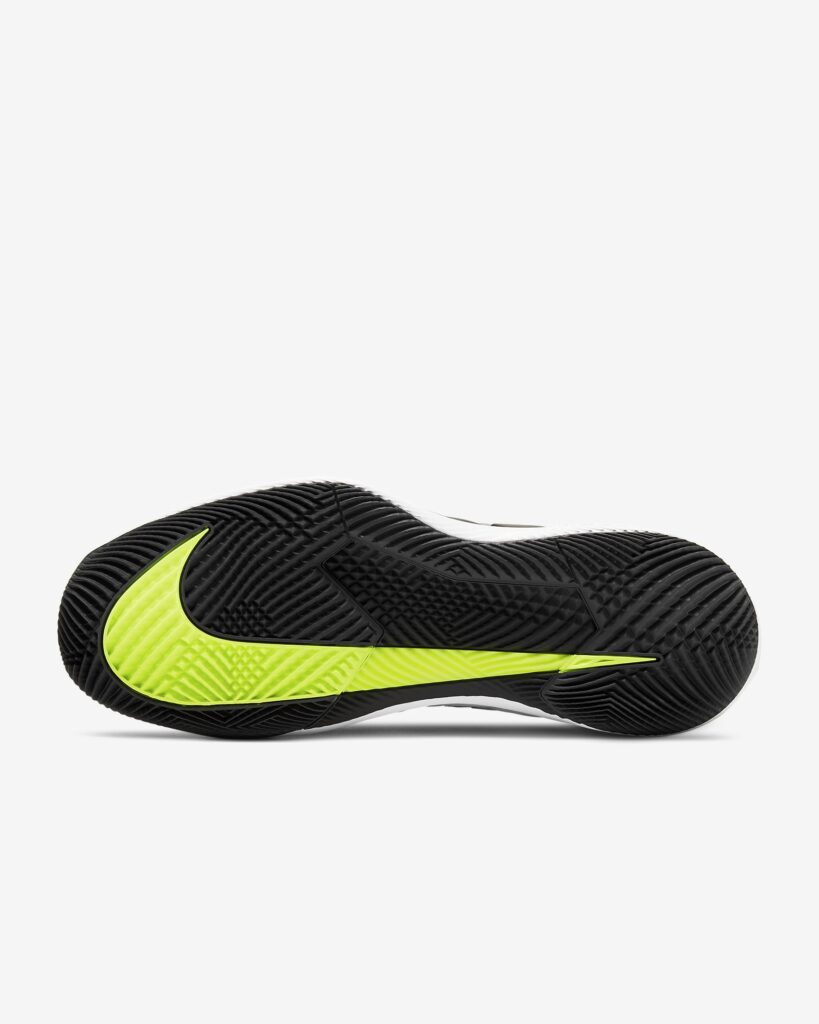 The flip side to that is, the outsole is going to give you a good grip on the court and nice traction.
This means you can slide with ease on the court especially on hard court surfaces.
The midsole, on the other hand, is instilled with a Zoom Air unit in the heel area to provide you with responsive cushioning as you turn and run on the court.
Moreover, the Zoom Air unit helps place your feet in the perfect position to that you can hit the ball with enough power, without losing your balance.
Colour Options
This shoe comes in varieties of colours. Click here to find out more!
Final Thoughts!!
As this post comes to its conclusion, I hope you now know what tennis shoe Roger Federer is currently wearing on the ATP tour and why it's very popular. If you want to know more about this shoe, make sure to check my in-depth review on it.
The quality of the shoe is amazing and it's going to provide you with the benefits you want on the court. This includes breathability, comfort and excellent traction.
Hopefully, wearing this tennis shoe on the tennis court would make you feel like a champion and win like Federer.