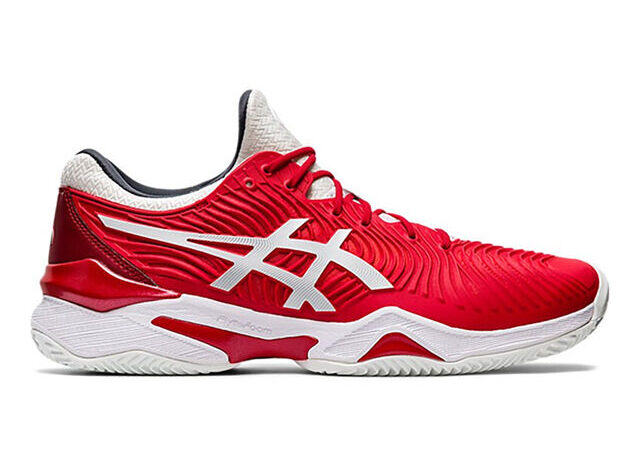 We're an affiliate
We hope you love the products we recommend! Just so you know, we may collect a share of sales or other compensation from the links on this page. Thank you if you use our links, we really appreciate it!
Djokovic is the best defensive player to play the sport of tennis and one of the best hard court players of all time. What he has achieved both on and off the court is amazing.
Unlike Serena and Nadal who have been with one tennis shoe brand throughout their tennis career. Novak has changed brands a few times. For example, at the beginning of his tennis career, he wore Adidas but in 2018 he switched to ASICS.
With that said, the ultimate question is what tennis shoe is Djokovic currently wearing on the tennis tour? If you want to know let's dive deep and find out.
Success and Popularity
As of 2020, Djokovic is wearing the Asics Court FF 2. When Djokovic joined ASICS in 2018, they have collaborated to design this tennis shoe in honour of his success throughout his tennis career.
This tennis shoe is amazingly designed and has been very successful in the market.
Lightweight and Breathability
If you are looking for a tennis shoe to help you move quickly on the court then Asics Court FF 2 is the perfect one.
A lightweight mesh is used to surround the shoe for a tailored fit.
This helps to reduce the weight of the shoe and allows you to move quickly with ease and increase your speed.
Next, a breathable membrane is instilled in the shoe to allow air to flow in and out with ease. This way your feet stay fresh and cool throughout the match. This also gives you a massive advantage if you are playing long matches.
Protection and Secure Fit
In terms of protection and safety, a PGuard is used to protect your toes from bumps and stubbing.
In addition, a firm wall is used in the heel area to place your heel in a perfect position and provide comfort. Around the foot lace, there is a flat-lying tongue that would give you a perfect and secure fit.
Midsole
One of the key features of this shoe is the midsole. The midsole uses FlyteFoam to give you good rebound and excellent shock-absorption.
Furthermore, Solyte an EVA material is also used in the midsole to give you shape retention and high performance over a long period of time.
A Rear and Fore Foot Gel Cushioning provides you with excellent protection on the heavy ground like the hard court.
Also, it protects you when making shape turns and quick accelerations. This is possible by keeping your feet stable whilst spreading energy evenly across the midsole.
DuoMax System and Impact Guidance System
This system is used to prevent you from getting injuries by having the stress from overpronation reduced.
Also, since tennis is full of running up and down the court, an Impact Guidance System is used to keep your foot in a perfect and safe position.
Outsole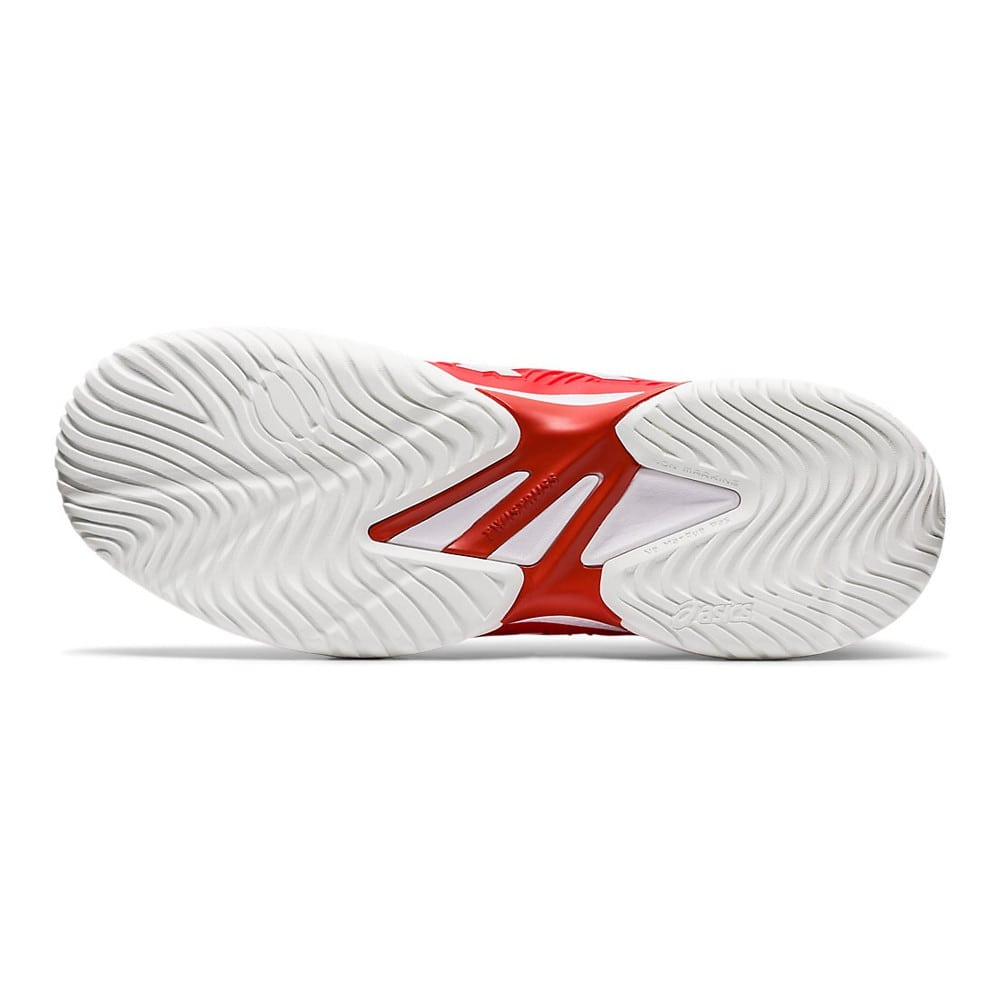 The use of AHAR outsole provides you with abrasion-resistance hard impacts on the ground and excellent grip and control on the court.
Furthermore, the outsole forms a solid base to give you control and support when you make sudden changes of direction, braking and accelerations.
Lastly, the multi-directional lugs mean further increase underfoot control, as they are able to grip when certain movements are made.
Colour Options
This tennis shoe comes in various colours such as green.
Final Thoughts!!
In conclusion, I hope you now know what tennis shoe Djokovic is currently wearing on the ATP tour.
This shoe is designed amazingly with its new features and it's going to provide you with speed, lightweight and superb breathability.
Hopefully, wearing this tennis shoe on the tennis court would make you feel like a champion and win like Novak.