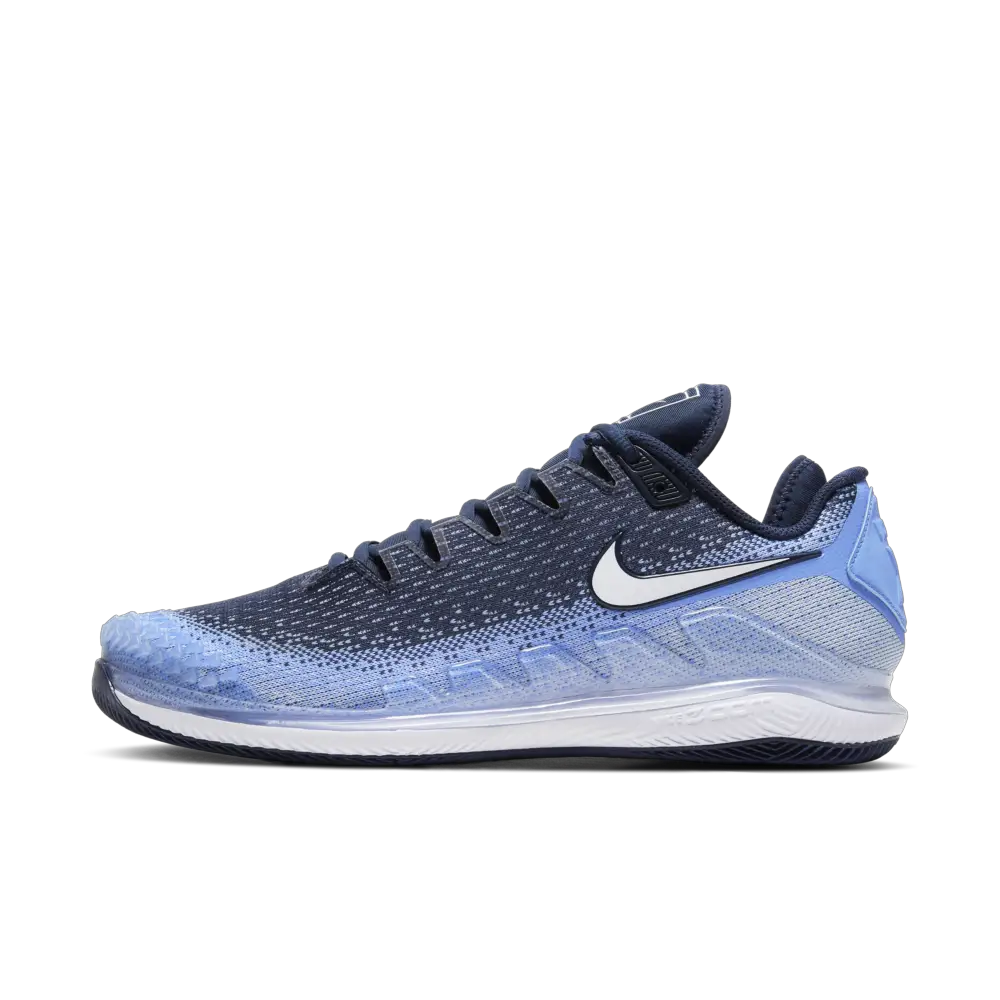 We're an affiliate
We hope you love the products we recommend! Just so you know, we may collect a share of sales or other compensation from the links on this page. Thank you if you use our links, we really appreciate it!
In my last blog post, I wrote the step by step guide to buy the right tennis shoe. Also, I explained the importance of buying the correct tennis shoe and how it is essential to your success on the tennis court.
In this post, however, I want to take you into the rabbit hole and show you the different parts of a tennis shoe. This would be a comprehensive analysis so that you would know what to look out for when buying a tennis shoe.
Moreover, it would also give you an idea of what to look out for in a tennis shoe depending on your style of play and the surface you are going to play on.
In this analysis, I'm going to use NikeCourt Air Zoom Vapor X Knit for the demonstration. If you are happy about this analysis, let's get right into it.
Outsole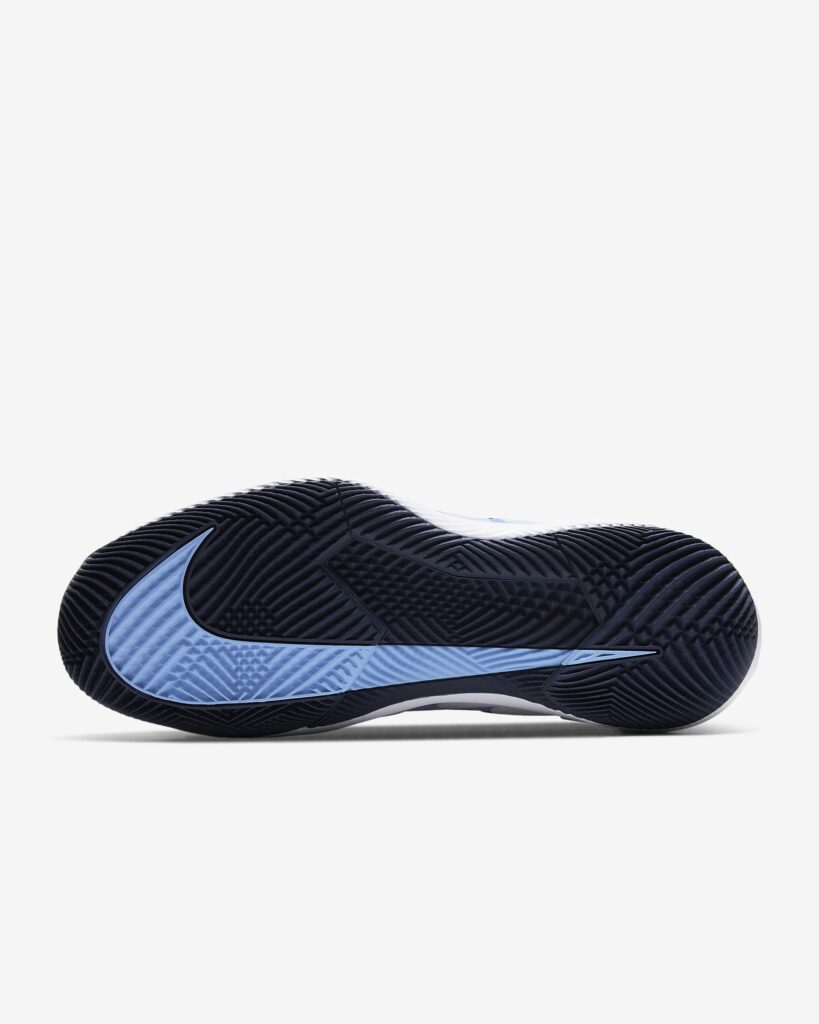 The first part of a tennis shoe that you should take a look at is the outsole. The outsole of the shoe is normally what determines what surface you should play on.
Generally speaking, hard court shoes have a herringbone pattern to give you good grip and stability on the court. This also allows you to slip the court with ease.
Grass shoes normally have an outsole of pimples or Omni. Since grass is a slippery and tricky surface to play on, it gives you a good grip on the surface and allows you to move freely.
Lastly, clay court shoes normally have a full herringbone tread pattern outsole. This gives you excellent grip, support and balance on the court.
Furthermore, the herringbone tread pattern would allow you to get better movement and change of direction.
Tongue
Tennis shoes normally have two types of the tongue. The first one is attached to the upper. This gives you a nice fit and good comfort when you wear it.
The second one is when the tongue is not attached to the upper. With this one, it can be a little annoying when you are playing with it because the tongue could be moving side by side.
Overall, the tongue is going to give you excellent cushioning and stability.
Heel Counter
Tennis shoes come with well-built plush cushioning like running shoes that help to hold your heel in place. Also, it gives you excellent stability and comfort.
Insole
Tennis shoes normally have a removable insole. This means you can take it out to dry it when it's wet. Also, the way it is shape would give you more cushioning and arch support.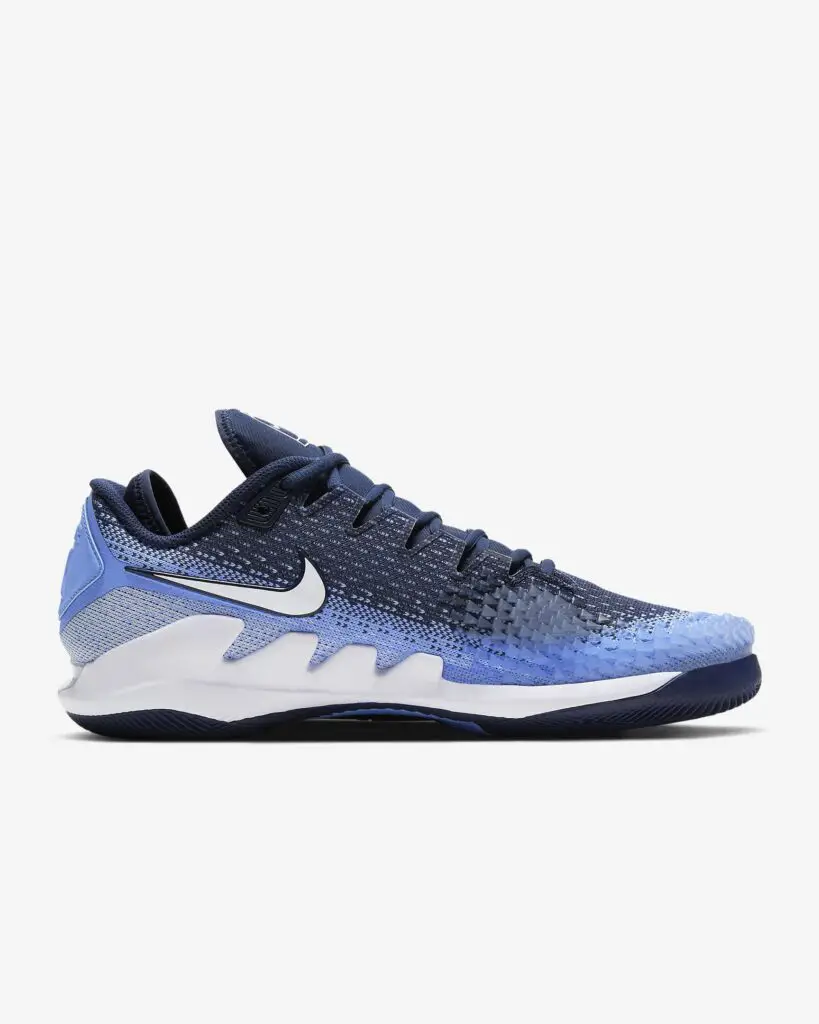 Midsole
I have talked a lot about cushioning with insole and heel counter.
But the majority of tennis shoes cushioning can be found at the midsole.
It is specifically designed in that way to give you more stability, freedom when chasing the ball and obviously good cushioning.
Another reason is that it prevents you from getting an injury.
The Upper
The upper takes a lot of space of the shoe. It is normally made of synthetic material or leather. The upper is wonderful because it is usually soft, comfortable and has good cushioning on the court.
Toe Box, Toe Guard and Vamp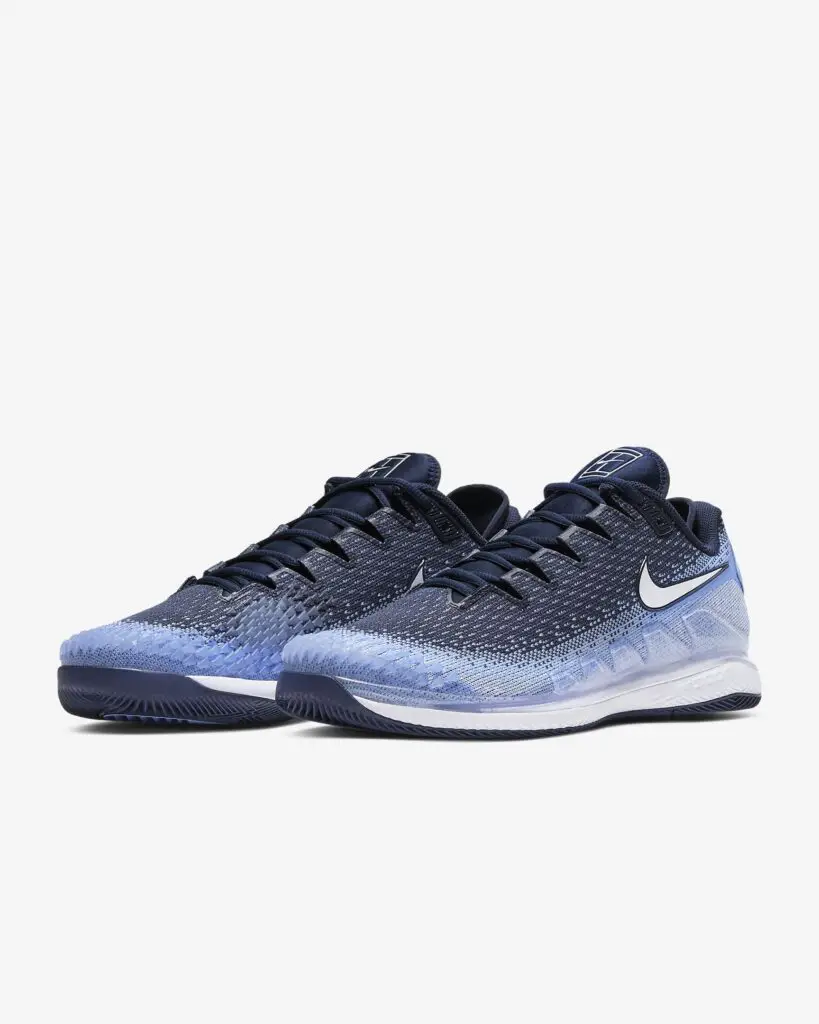 Next is the toe box. This is where you fit your toes. When buying a tennis shoe make such to pay attention to this section of the shoe.
Some players prefer their toes to fit the toe box and some prefer if there is space.
It all depends on your preference and how you want to feel on the court.
The vamp, on the other hand, is a material that is over the toe box.
This is nicely done and sometimes it feels smooth. The toe guard is an added material that is going to keep you protected and make the toe box last long.
The Eyelets and Laces
The last part of tennis shoe I'm going to talk about is the eyelets and laces. Every tennis shoe has a different eyelet design.
Different eyelets have a different function, however, the core purpose is to tighten the shoe and the laces.
The laces also come in a different form, so take a realistic look at the laces before you make a purchase. Make sure you choose the laces that you like and fit your style.
Conclusion
In conclusion, I hope you enjoy reading this post and now understand the different parts of tennis shoes.
Next time when you are going to purchase a tennis shoe make sure to take a closer look at the different parts.
You would find it very interesting and fascinating how they are well designed.
If you enjoy this post, please feel free to comment below. And if you have any questions regarding tennis shoes feel free to contact me.