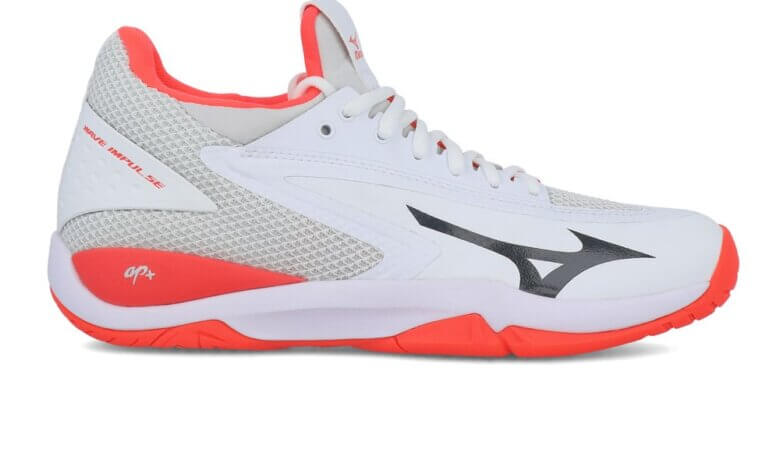 We're an affiliate
We hope you love the products we recommend! Just so you know, we may collect a share of sales or other compensation from the links on this page. Thank you if you use our links, we really appreciate it!
Product Overview
Comfort

Durability

Stability

Breathability

Weight

Fit and Size
Summary
Mizuno has now entered the tennis footwear industry and they are getting some success with the previous tennis shoes they have already released. The Mizuno Wave Impulse is now a new collection to the tennis shoe family. This shoe is going to provide you with a lot of good features such as lightweight, support and stability. 
However, there are some areas that need improvements such as outsole durability, fit issues, and breathability. With that said, it's still great shoe to wear at a good price point. 
Pros
Nice looking design
Quick
Supportive and stable
Lightweight
Cons
Can be tricky to find your size
Not durable
Mizuno is a Japanese footwear company which is mostly known for making running shoes and other sports equipment such as golf clubs and accessories. However, over the years they have slowly entered into the tennis footwear industry.
Despite being new to the market and competing with big brands such as Nike, Adidas and Asics they are starting to gain some traction and popularity. This is because some of their tennis shoes such as the Mizuno Wave Exceed Tour 3 and Mizuno Wave Exceed Tour 4 are doing really well on the market.
After the release of the Wave Exceed Tour 3, they have now added a new model to their tennis shoe collection and it's called Mizuno Wave Impulse. This is a very interesting tennis shoe with the way it's made.
In this post, I'm going to provide you with an in-depth review of the Mizuno Wave Impulse and help you decide if this shoe suits your game. Let's begin with the design and cosmetic of the shoe.
Design
Right out of the box, my first impression in terms of the design and cosmetic was 'this shoe looks great and spot-on'. Mizuno did a fantastic job with their colour selection and how they combined them to make the shoe look appealing.
Also, I like the fact that the colour scheme is not too bright like other shoes such as the Asics Solution Speed FF 2. Although, I want to make it very clear that shoes that tend to have bright colours don't mean they look unattractive. That it's not always the case. It's just a different approach and preferences.
Despite the lack of colour option that the Mizuno Wave Impulse has, I would say both colours for the men and women are sleek looking. If you are a player that likes design and fashion then you would enjoy wearing this shoe on court.
Upper
Now let's take a closer look at the upper. The upper is constructed with a Dynamotion Fit which is going to encase your foot nicely. Having a snug fit like this shoe is great at helping you with your game on the court because you would be able to have maximum levels of control.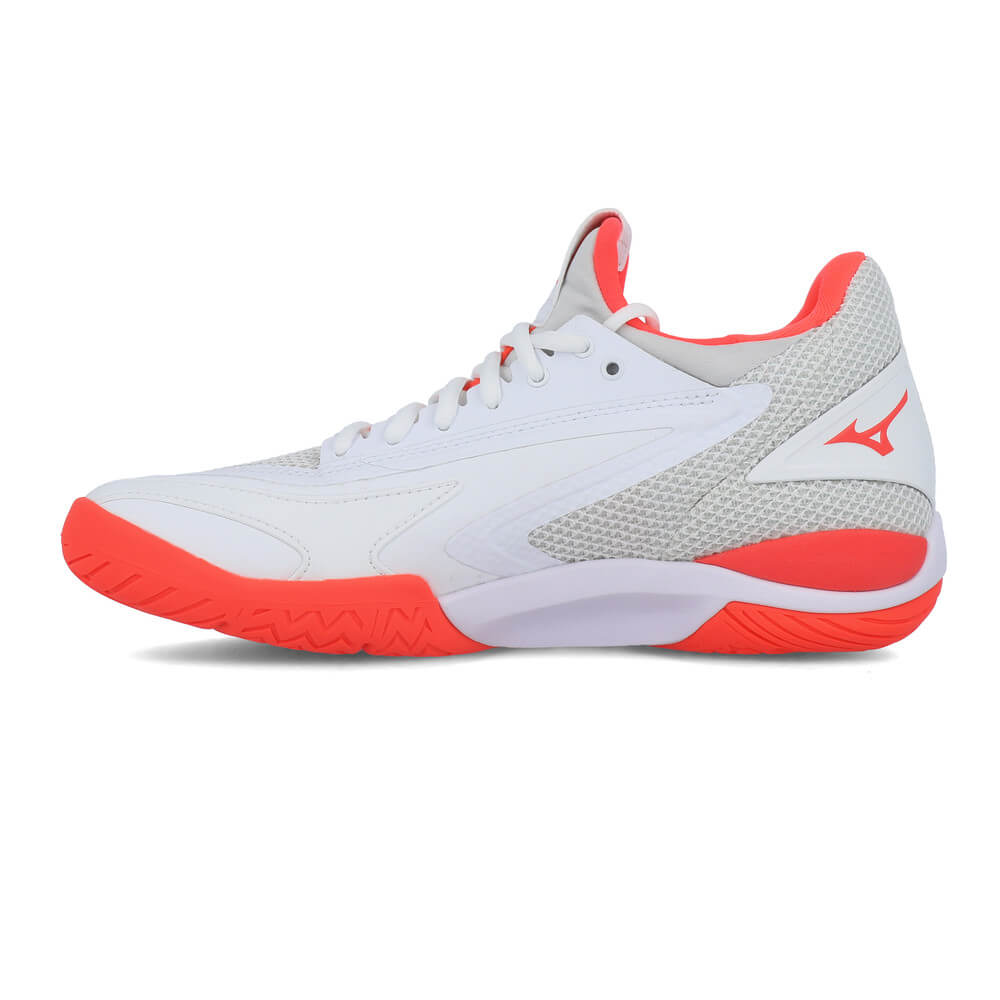 On top of that, you are going to enjoy the excellent support and stability that comes with this shoe. This is because of the bootie construction and snug fit of the shoe.
When sliding and moving on the court, your foot would be in a perfect lock-in. Which as a result would make you feel secure and stable in your movement.
In terms of ventilation, I wouldn't say this shoe is the best on the market. It does a decent job but if you are a player that breathability is one of your top priorities then you want to check out other shoes like the Diadora Speed Blushield 4 AG.
The breathability for the Diadora Speed is top-notch because you would enjoy the fresh air coming into the shoe and the moisture leaving quickly. This makes it great to play in hot conditions.
Toe Box, Ankle and Heel Support
The toe box of the shoe is well made and durable. If you are a toe dragger or an aggressive mover then you would like wearing this shoe. It's going to protect you on the court.
With the ankle and arch support, you are going to have decent support and comfort when you wear the shoe. Although, it would be nice if Mizuno can improve the cushioning in these areas a little bit more in their next edition.
And lastly, is the heel support. Your heels are going to be locked in a perfect position and help you to move comfortably on the court.
Lacing System and Tongue
There is nothing peculiar with the lacing system when you compare it with other tennis shoes like the Adidas Stycon.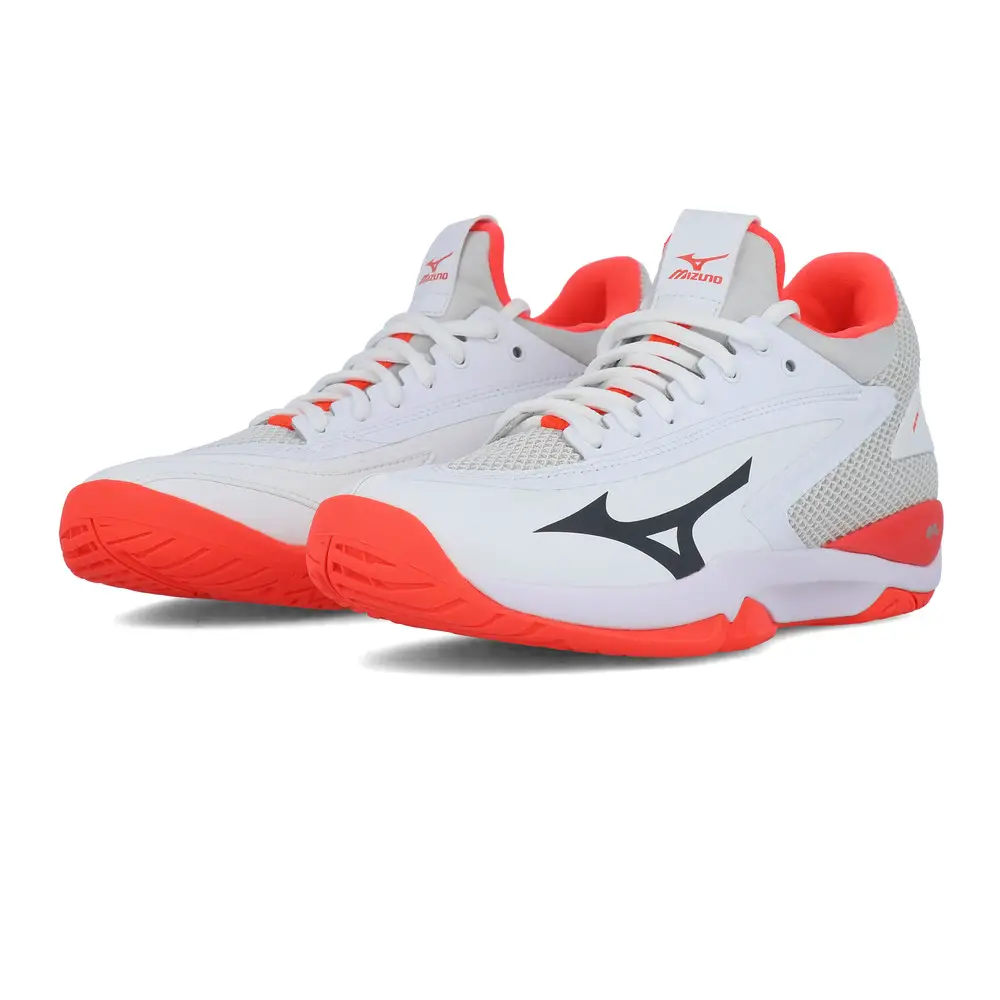 The Mizuno Wave Impulse, however, has got an average of five eyelets on both sides of the shoe and has also got extra eyelets for more grip.
Moreover, since the eyelets are woven into the upper it would help the eyelets to last longer than usual.
The tongue of the shoe is going to provide you with nice comfort and stability as you move on the court.
Midsole
Next up is the midsole of the shoe. The midsole is made of Mizuno's Wave technology which is going to provide you with flexibility and support.
In addition, the Wave technology is designed to absorb shock without compromising the comfort or cushioning of the midsole, ensuring you stay comfortable at all times.
Once the shock is absorbed it then transferred back to guide you onto the next movement. Moreover, the Wave prevents partial deformation and provides dynamic support to stabilise and guide the foot forward.
And lastly, the use of the midsole boats AP+ is an ultra-lightweight that is used to offer high rebound and a bit of cushioning in every step you take.
Insole and Outsole
The shoe comes with a removable insole which is great because you have the option to replace it with your own insole if you are not satisfied with it.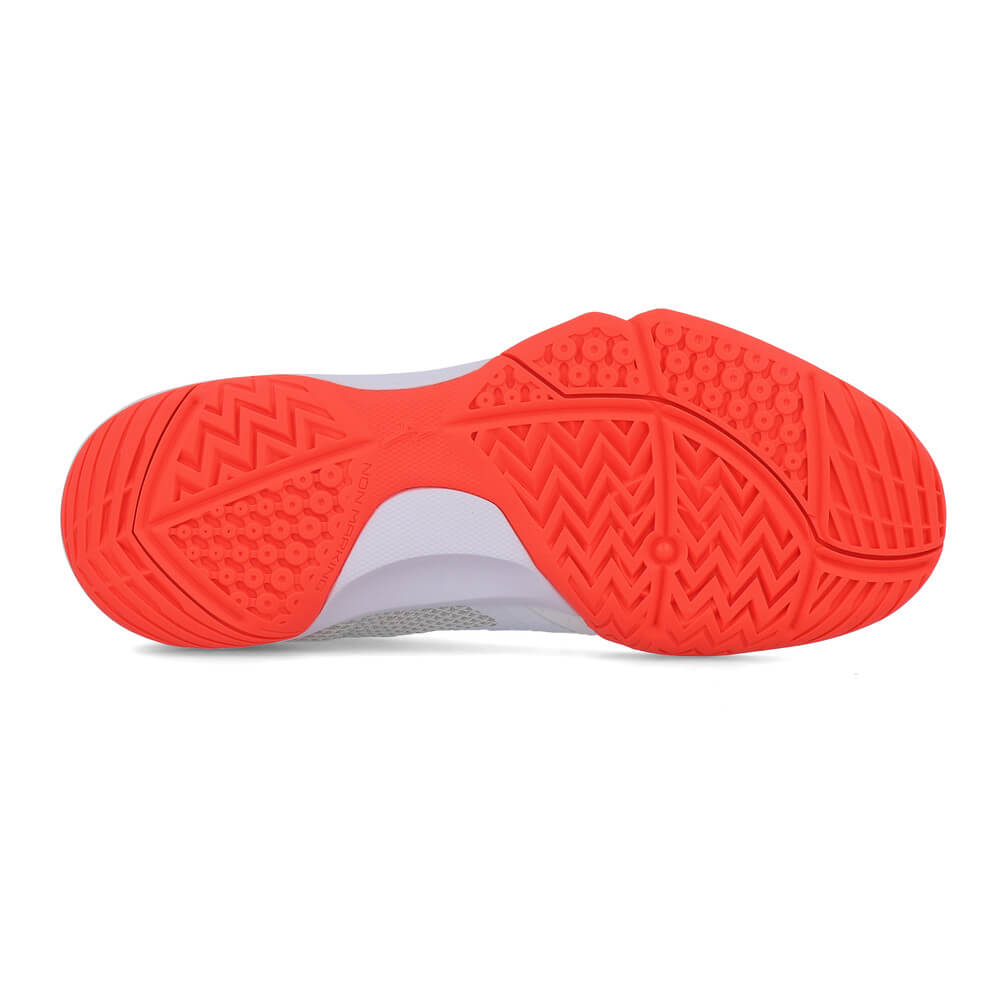 The outsole on the other hand is made of X-10. This is going to give you good traction on all court surfaces.
However, the durability is not that great which can be a disappointment for most players.
And lastly, the shape of the outsole is focused on smoother rolls offs and comfort around the court for enhanced performance and efficient transitions.
Weight, Size and Fit
Another great thing about the shoe is the weight. It comes with a 10.9-ounce weight with a size of 8.5. It's definitely on the lightweight categories and you would enjoy wearing it due to how it can improve your speed.
The sizing of the shoe can be very tricky to find your exact size. It's worth trying different sizes to find the one the suits you perfectly.
And lastly is the fit of the shoe. It does require some break-in period so be patient with it when you wear it for the first time. Also, this shoe is geared towards players who have a medium and narrow foot.
Colour Options
Like I said earlier this shoe does not have many colour options to choose from. It would be great to see Mizuno produce more colour options in their next editions. This is because some players want shoes that match their tennis outfit.
Price
The last point that is worth talking about is the price of the shoe. This shoe comes under $100 which is a fantastic price point with its amazing features.
Conclusion
In conclusion, I hope you have enjoyed reading the full in-depth review of the Mizuno Wave Impulse and found it very helpful. This shoe is going to provide you with nice support, stability and lightweight on the court.
However, there are some areas of the shoe that needs some improvements such as the durability, fit issues, and breathability.
Despite the weaknesses of this shoe, you are still going to enjoy the benefits of the shoe and hopefully improve your game. I would conclude by saying that if you manage to pick this shoe up I wish you a lot of success in your future matches.