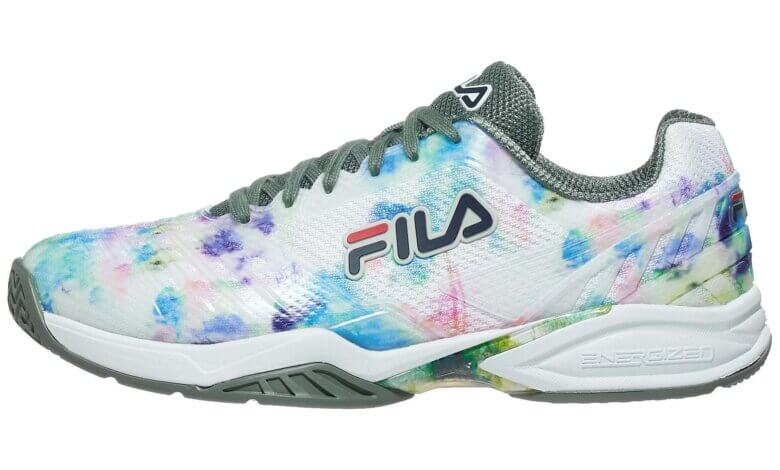 We're an affiliate
We hope you love the products we recommend! Just so you know, we may collect a share of sales or other compensation from the links on this page. Thank you if you use our links, we really appreciate it!
Ash Barty is having the best season of her career so far in 2022. She has started the season brilliantly by winning the Adelaide and Australian Open 2022. Not only that but she hasn't lost any matches as of February 2022 and has only dropped two sets so far.
These statistics are mind-boggling and impressive as someone who was struggling with tennis at the beginning of his career and at some point even decided to take a break from the sport after the 2014 US Open to play cricket.
This lasted nearly two years and returned in 2016 having enjoyed a successful stint at the Brisbane Heat cricket team in the Women's Big Bash League.
Her second spell has been incredibly successful by winning three major titles and achieving the number one spot. Moreover, she has become one of the most consistent players on the women's tennis tour and a tricky opponent to face against.
So the question most of you are probably asking is what's her secret to success? because there is nothing special or peculiar with her style of play.
There are many answers to that questions based on what you are looking at. From my perspective, I believe she uses some of the most effective and efficient equipment such as racquets, tennis shoes and so on.
As of now, the world's number one wears the Fila Axilus 2 Energized. Although, during the clay-court season she switches to a clay version of the Axilus Energized.
What Makes The Fila Axilus 2 Energized So Special?
Below is a quick review of why this great shoe gives the world number an advantage on the court.
Upper
The whole upper is covered with a moulded forefoot cage which does really well to provide you with good stability and support. This really does a good job of keeping your feet grounded during rallies and help with your movement.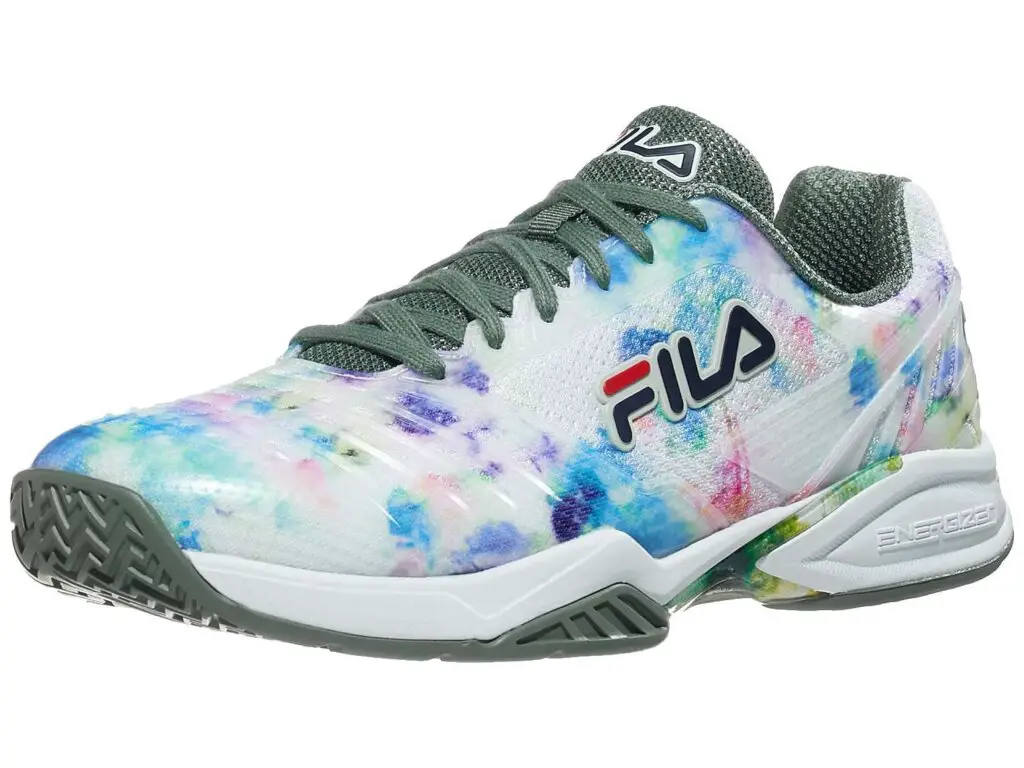 Weight
The Fila Axilus 2 Energized comes at a weight of 13.7 ounces with a size of 10.5. This is definitely in the lightweight category.
When you put the shoe on and play with it for a while you would notice that it feels nice and lightweight.
This makes it a joy to play in them because you would be able to move quickly and comfortably on the court.
Outsole
The outsole is another area Fila did really well to improve from the last version. It is made of durable Evergrind rubber which is going to provide you with excellent durability on the court.
As a shoe that is classified as lightweight and minimal, it's impressive to see how it can deal with the toughness and hardship of today's game.
And the great thing is that it's backed up by a six-month outsole durability guarantee. If you are a player that is very hard on their outsole then you would enjoy wearing this shoe and you would enjoy the benefits that come with it.
Colour Options
Fila does a really good job of providing players with many colours to choose from. This is great because players can select any colour that suits their tennis outfit and walk on the court with a lot of confidence. If you like this shoe make sure to read the full review.
Final Thoughts!!
There is a reason why Ash Barty is a great champion and grand slam winner. Obviously, she works hard, does the right things consistently and sometimes goes the extra mile to deliver. But having the right equipment like her shoes is a key to her success.