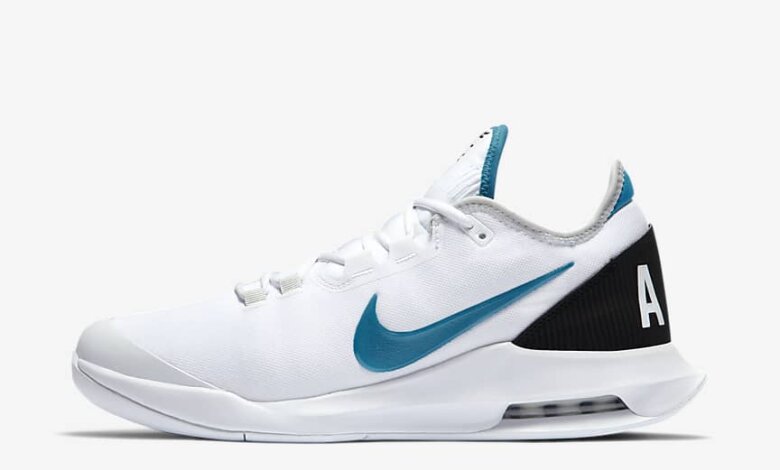 We're an affiliate
We hope you love the products we recommend! Just so you know, we may collect a share of sales or other compensation from the links on this page. Thank you if you use our links, we really appreciate it!
Product Overview
Comfort

Durability

Stability

Breathability

Weight

Fit and Size
Summary
When it comes to making high-quality tennis shoe, Nike is right at the top of the list. The release of the Nike Court Air Max Wildcard has got a lot of attention from both players and fans due to how awesome it looks.
However, it didn't leave up to the expectation that players were expecting from Nike due to sizing issues and lack of durability on the outsole. Although, it comes with some positives such as nice cushioning and lightweight. 
Pros
Decent price range
Lightweight
Nice cushioning
Good traction
Cons
Hello everyone and welcome to another edition of product review on tennisshoeslab.com. This is where we dive into the different parts of the tennis shoe and give you our honest review.
In this post, I'm going to provide you with an in-depth review of the Nike Court Air Max Wildcard. This shoe is described by Nike as 'the next generation of comfort'.
We all know that Nike has made amazing comfortable tennis shoes in the past. But the ultimate question that is in everyone's mind is would this shoe live up to the hype and become one of the best all-time Nike tennis shoes? If you are excited like me, let's begin with the design aspect of the shoe.
Design
When we take a closer look at the design and colour options it looks similar to the Nike Air Zoom Zero.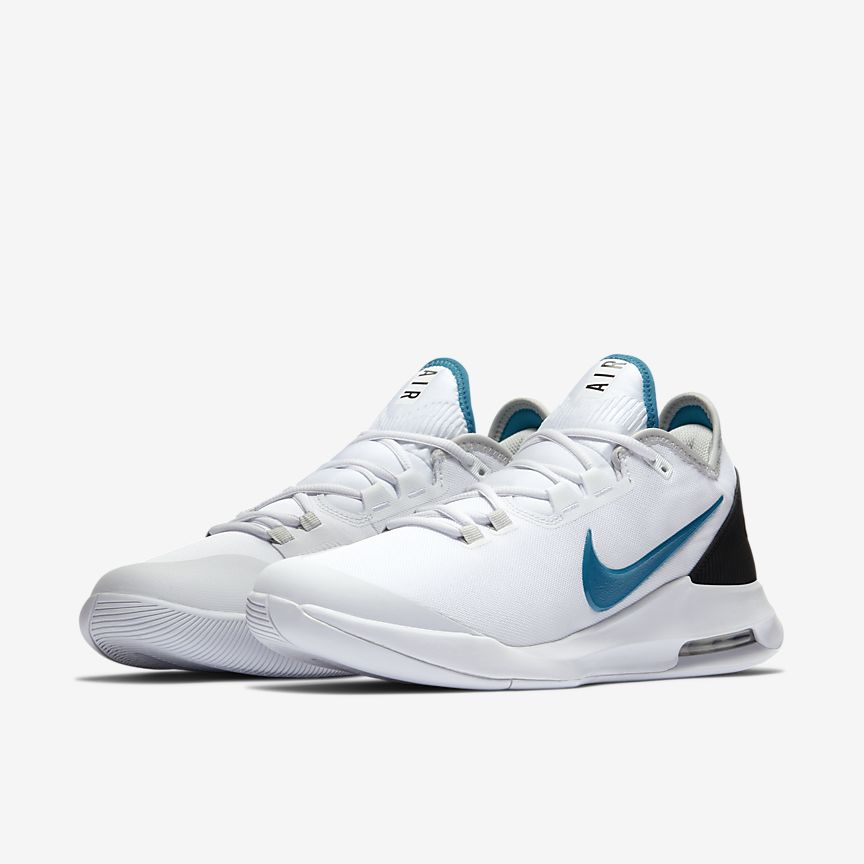 The design looks great but I don't think it's the best design Nike has made when you compared it to their previous shoes such as Air Zoom Vapor X Knit or Air Zoom Vapor X.
With that said it's still a good looking tennis shoe to wear on the court and boost your confidence and self-esteem.
Also, it looks similar to basketball or street shoes which makes it ideal to wear it outside the court.
Upper
The upper of the shoe is made of one full mesh material. It feels a little soft when you touch it and it's going to provide you with good breathability.
This is great because if you play long matches you are assured that your feet are going to stay comfortable and cool throughout.
In addition, the upper is going to help cushion your feet whiles providing you with stability and durability at the same time.
Lacing Structure
The way the lacing structure is made remains me of the Adidas Adizero Ubersonic 2. Although, the difference with this lacing structure is how it's easy to lace and you can wear it with ease since its more open.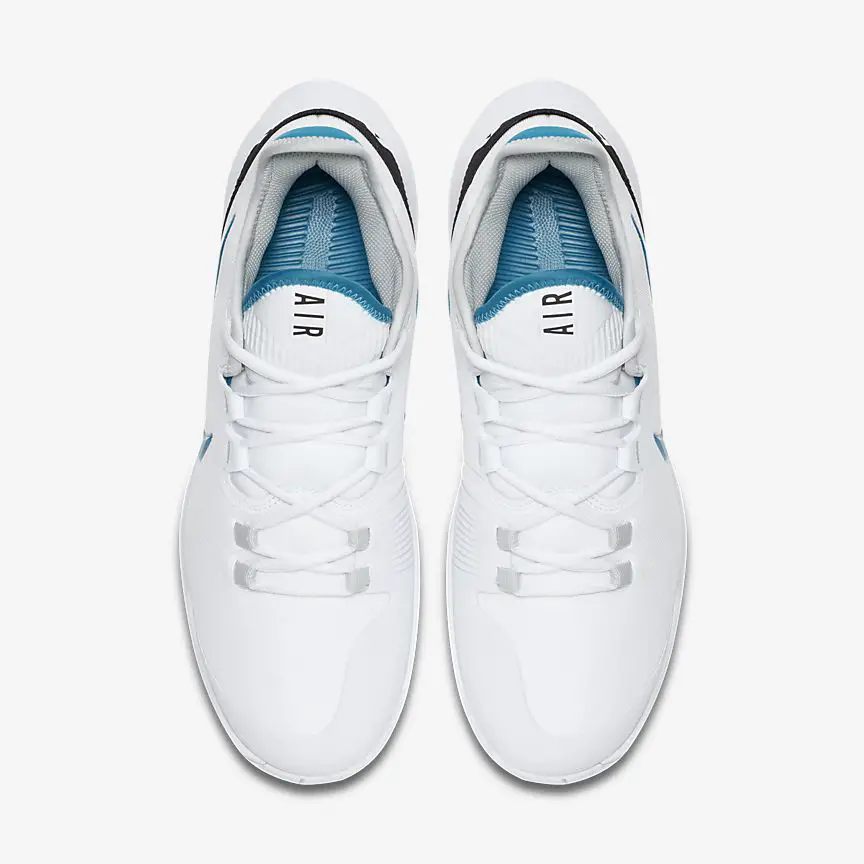 Moreover, inside of the shoe, it has lots of booty construction and cushioning.
This is going to provide you with excellent cushioning and comfort when you put your foot inside.
This lacing structure is a lot better than the Air Zoom Zero lacing structure because the Zoom Zero was a little uncomfortable when wearing it.
Midsole
The midsole is made of air max which is soft and has plush feeling. The purpose of this is to provide you with cushioning and stability as you play rallies in the match.
Moreover, the midsole is built upon the lateral side to help stabilise your foot during side-to-side movement.
Also, the Lunarlon foam midsole follows the contour of your foot for plush comfort and cushioning. In addition, the Lunarlon foam is very responsive and has a superb springy when playing on the court.
Insole
The insole of the shoe is also something that is worth pointing out as well. It's neatly and well done by Nike. It's going to provide you with good cushioning and comfort when you put your foot inside of the shoe.
On top of that, the insole is removable which is great because you can replace it if you don't like it or take it out to dry after washing the shoe.
Toe Box and Heel Area
The toe box area is nicely done. It's covered with a lot of durable features to help aggressive players. This is great because the toe box would not wear out quickly.
The heel area has an integrated crash pad which helps to promote a smooth heel-to-toe transition for excellent court feel. This a great feature to have when playing on all court surfaces.
Outsole
Now let's take a closer look at the outsole. The outsole material wraps over the midsole on the medial side for abrasion resistance when sliding. This is great at helping you maintain your balance and support on the court.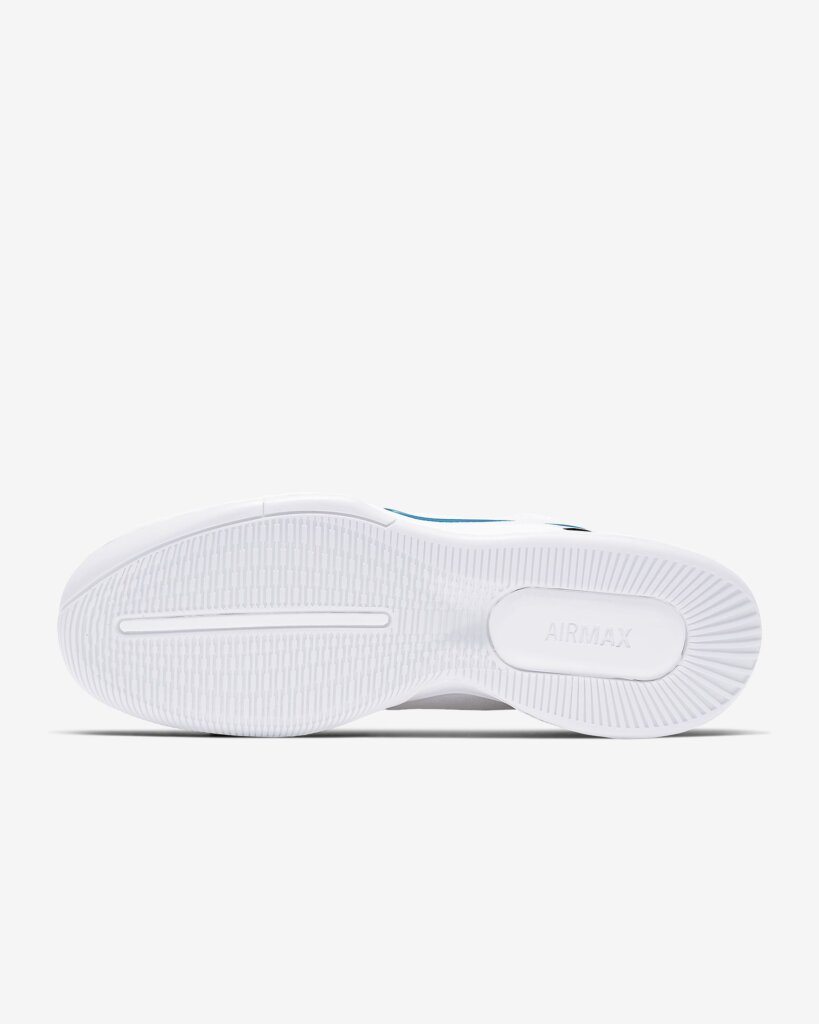 However, in terms of durability for the outsole, it may not be the best on the market.
It's likely to wear out quickly if you play long and intense matches.
So a word of advice is to wear this shoe for only matches.
Despite the durability of the outsole, not being the best, it still awesome at providing you with good traction on all-court surfaces. Overall, the outsole is good but not the best.
Weight and Size
In terms of weight, I couldn't find the exact weight. However, it's very lightweight and fast. This is great because it gives you the advantage to move quickly and smoothly on the court.
In terms of size, this shoe is more of a snug fit and small in size. This makes it perfect for players who have a small and narrow fit. With that said it's still recommended to try different sizes and find the one that suits you the most.
Price
The price of this shoe is under $100 which is a great price range. It's a lot cheaper compared to the Air Zoom Zero. If you are under budget then you would want to go for the Air Max Wildcard.
Final Thoughts!!
As this post about the NikeCourt Air Max Wildcard in-depth review for both men and women comes to its conclusion I hope you found it very useful and knowledgeable.
This shoe does very well in many areas compared to the Air Zoom Zero such as lacing structure, toe box area and midsole. However, the area that is lacking is the outsole in terms of durability.
Also, Nike needs to expand the size of the shoe a little to make it ideal for all foot size. I feel that if Nike manages to improve these areas they can make this shoe a powerhouse.
With that said if you are looking for a cheaper shoe with good cushioning and comfort then this is the perfect shoe. If you manage to pick this shoe up then I wish you a lot of success in your future matches.