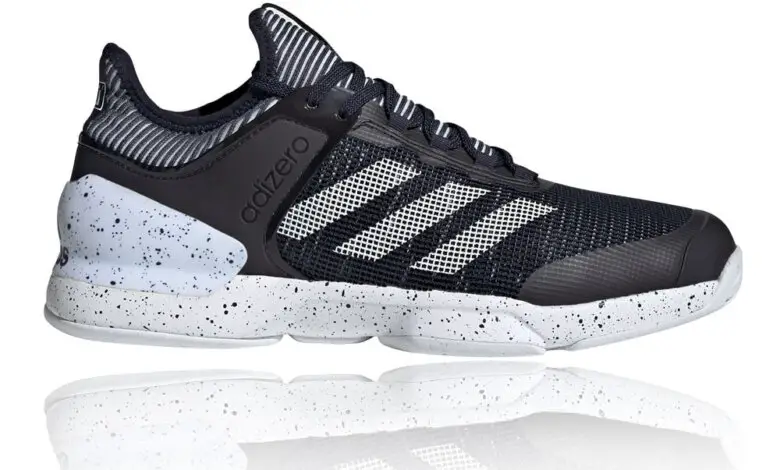 We're an affiliate
We hope you love the products we recommend! Just so you know, we may collect a share of sales or other compensation from the links on this page. Thank you if you use our links, we really appreciate it!
Product Overview
Comfort

Durability

Stability

Breathability

Weight

Fit and Size
Pros
Lightweight
Breathable
Nice fit
Lovely design
Support
Cons
Are you someone who loves to play tennis at a fast pace and at the same time like to be stable on the court? If you are that type of player then I have got the perfect tennis shoe for you.
It is called the Adidas Adizero Ubersonic 2. This shoe is designed with speed, stability, and lightweight at its core. Furthermore, it offers excellent support and comfort whiles on the court.
Below is a thorough analysis of the different parts of the shoe and how you can benefit tremendously on the court with it.
Design
The design of the shoe may not be the best on the market. However, the choice of colours from Adidas was great and they were able to make it a little attractive and simple.
Material Used
The upper part of the shoe is made of a breathable knit mesh.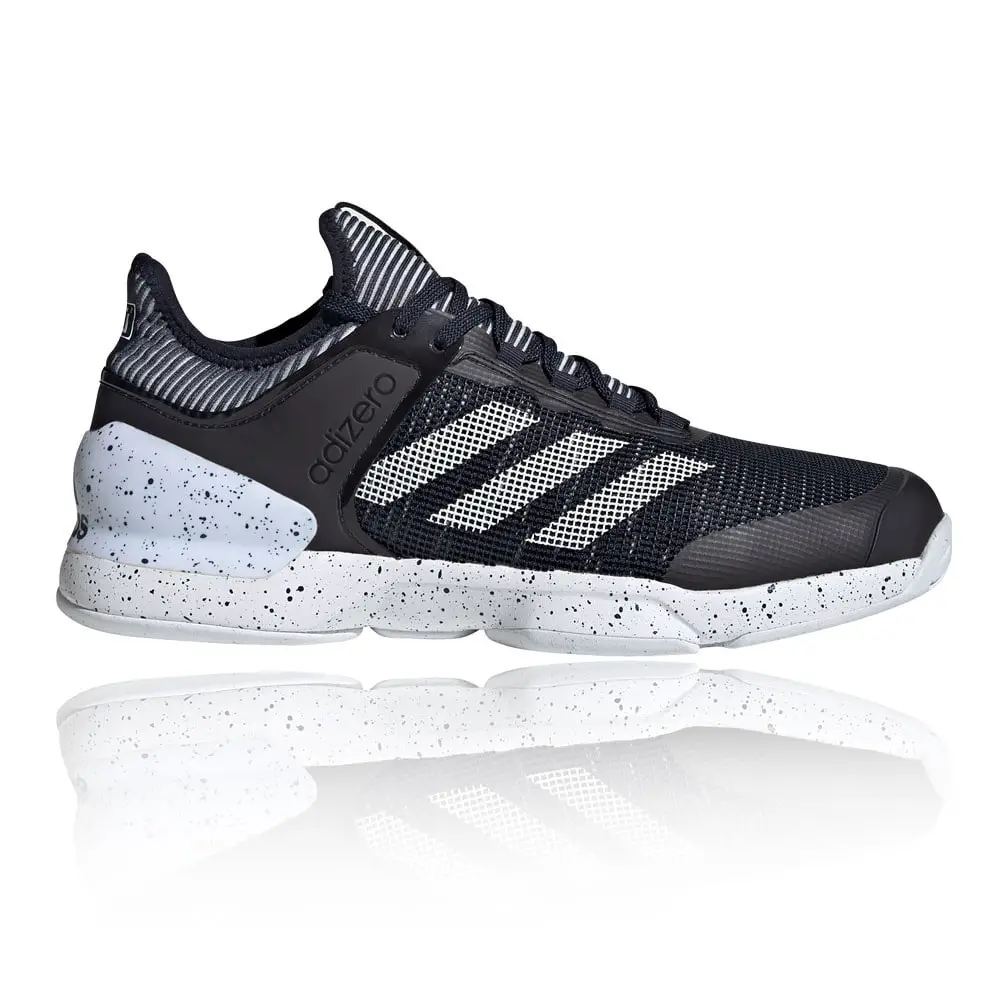 This material provides you with excellent breathability and comfort when you are in a rally or intense match.
Moreover, the nature of the knit upper naturally expands around your foot to help reduce skin irritation and fit you comfortably as you get into the matches.
The net mesh, on the other hand, is used to add more stability and keep your feet cool even in hot condition.
Sprintframe Construction and Adituff
With this version, Adidas included a Sprintframe construction to allow your feet to get closer to the ground and deliver high levels of support. Whiles at the same time maintaining the lightweight of the shoe.
In addition, the use of Adituff technology around the forefoot area increases durability and protect your feet from injuries such as bruises.
Adiprene Technology and 3D Torsion
At the forefoot and heel of the midsole, there is an Adiprene technology that maintains propulsion at all times. Not only that, but it provides you with great cushioning at high impact.
Furthermore, it can absorb impacts of over five times your body weight, making these shoes highly efficient during fast-paced, and aggressive movements.
In terms of 3D Torsion, which is thermoplastic arch support, it gives the forefoot and rearfoot the opportunity to move independently.
This is done through an excess motion to offer a high level of stability and control with each stride.
Adiwear Outsole
Another key factor of this tennis shoe is the outsole.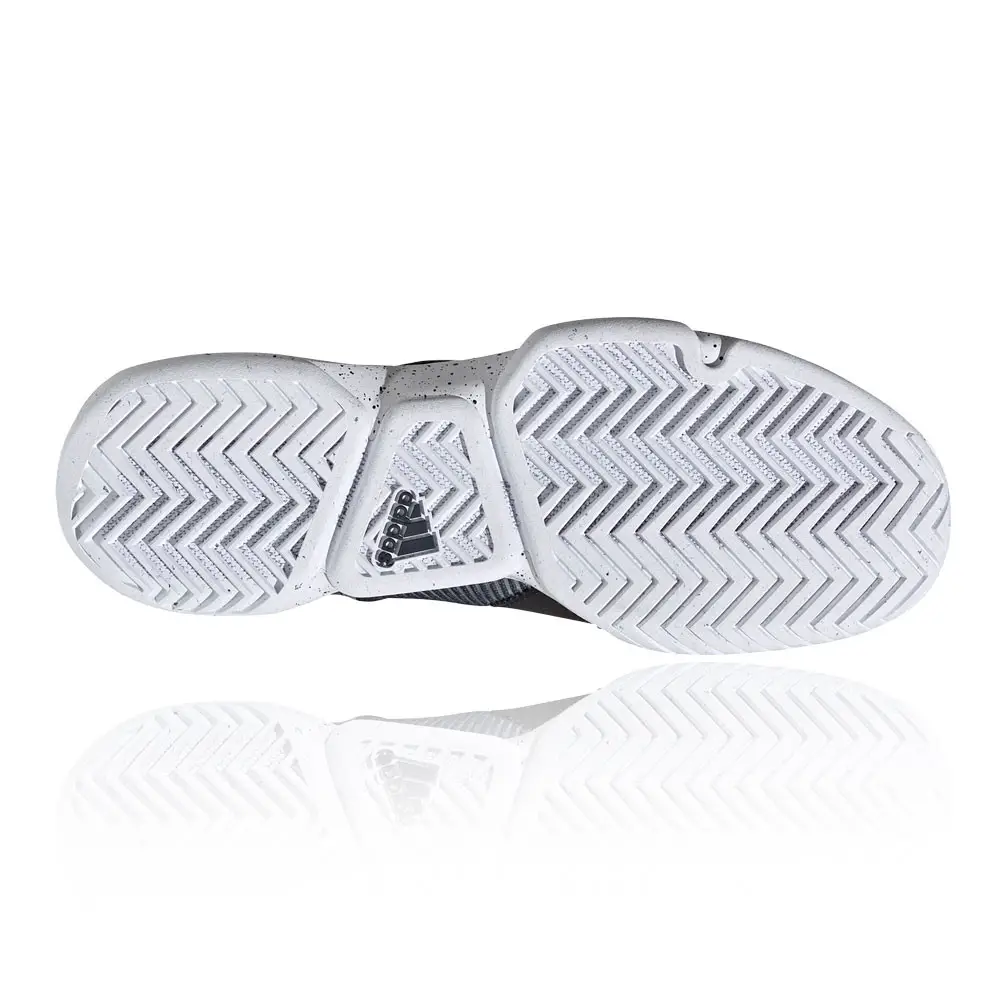 It's designed with an adiwear 6 outsole to offer you with an optimal balance of amazing abrasion resistance.
On top of that, it provides you with good traction and flexibility on the court.
This makes it suitable to play on multi-surfaces and even artificial grass courts.
Playing on grass would provide you with a better grip while still allowing you to pivot and slide with ease.
Lacing Structure and Tongue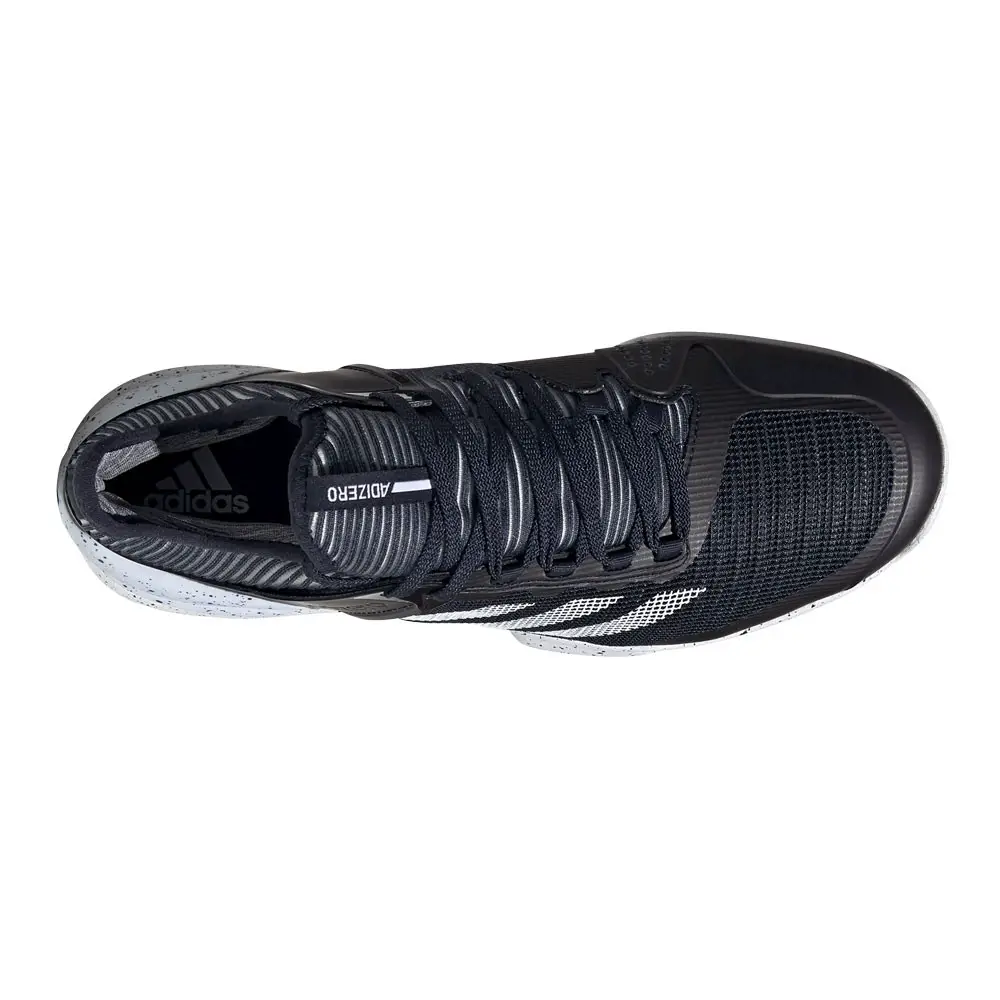 The lacing system can be a little challenging to lace and it looks tinny compared to the standard laces of a tennis shoe.
Also, the tongue of the shoe seems a little thin which can make your feet feel a little uncomfortable.
However, with time your feet would adapt to it naturally.
Colour Options
Apart from black, this shoe also comes in the form of red, light blue, and black/orange.
Final Thoughts!!
As this post comes to its conclusion, Adidas has done an amazing job with this men's tennis shoe. The weight, comfort and breathability of the shoe are superb.
The design and simplicity of the shoe make it feel like a running shoe. And it's perfect for walking as well. However, an improvement in the size of the laces and tongue would be great.
Improving these areas of the shoe would make the shoe super amazing for all players with different foot size.