We're an affiliate
We hope you love the products we recommend! Just so you know, we may collect a share of sales or other compensation from the links on this page. Thank you if you use our links, we really appreciate it!
The Nike Air Zoom Vapor X is one of the popular and successful tennis shoes for both men and women over the last few years.
Nike has added some new features that have made this Vapor unique and special from the other previous ones.
Some of the key benefits of this shoe that makes it stands out are the lightweight, stability and responsive performance. In this post, I want to analysis in-depth on the different parts of the shoe and see how unique it is. If you are ready let's dive into it.
Design
Nike has done a really good job of simplifying the design and colour scheme of the shoe. This makes it attractive, and match perfectly with your tennis clothes.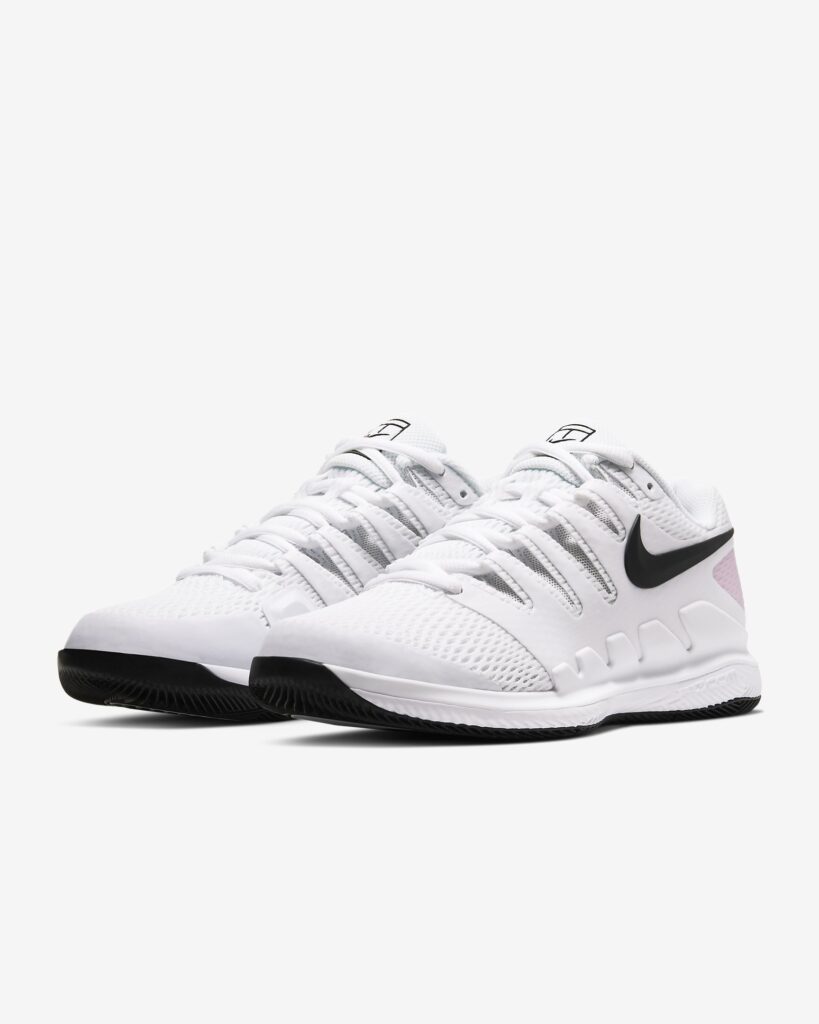 Supportive Fit
One of the few changes in the shoe is the use of a Dynamic Fit system.
This is designed to create glove-like fit support while you run and slide.
Moreover, a full-length foot frame on each side helps stabilise your foot during quick cuts and stops.
Breathable Comfort
Next, Nike used a lightweight mesh to help your feet stay cool and dry throughout the match. This is done by allowing fresh air to flow inside the shoe whiles any moisture like feeling leaves the shoe.
Furthermore, a padded foam collar creates an extra comfortable fit and gives you the advantage to move easily with stability.
Weight
The weight of the shoe is another key feature of this shoe. Specifically, the rubber is removed in low-wear areas to keep weight at a minimum.
This is a massive advantage when you are playing intense and long matches because you can run, jump and slide quickly.
Lacing Structure
When it comes to the lacing system, Nike never fails to disappoint. The lacing structure of the shoe is made simple which makes it very easy to lace through and even lace it the way you prefer.
In addition, the way the lacing structure is set up is going to provide you with excellent stability, comfort and cushioning.
Outsole and Midsole
Just like the men version, the outsole may not be the best part of the shoe due to durability. However, it's very good at dealing with aggressive movements and intense play.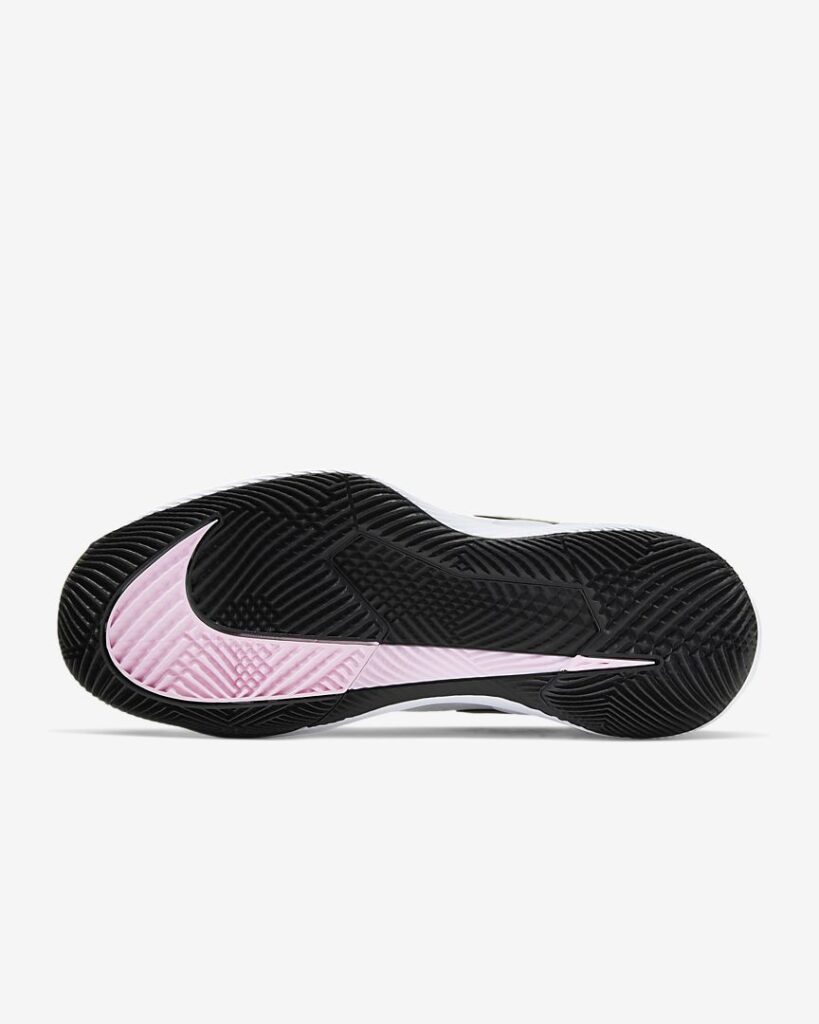 The flip side to that is, the outsole is going to give you a good grip on the court and nice traction.
Although, the only caveat to that is it may take some time and matches before you start seeing real benefits of the traction.
The midsole, on the other hand, is instilled with a Zoom Air unit in the heel area to provide you with responsive cushioning.
Insole and Midfoot
The Nike Air Zoom Vapor X comes with a removable insole which makes it easy to replace when it wore out.
In addition, a rigid midfoot shank helps stabilise your foot during side-to-side movements.
Ideal Surface
This shoe is specifically designed for hard court surfaces.
Colour Options
Like the Air Zoom Vapor X for men, this shoe also comes in varieties of colours to choose from.
Final Thoughts!!
As this post comes to its conclusion, I hope you have really enjoyed reading it. Overall just like the men, it's obvious that Nike has made a lot of improvement and adjustment with this shoe.
However, there are a few things that they need to improve on in the future such as durability. With that said, they got a lot of things right this time around such as the lightweight, stability, support and cushioning.