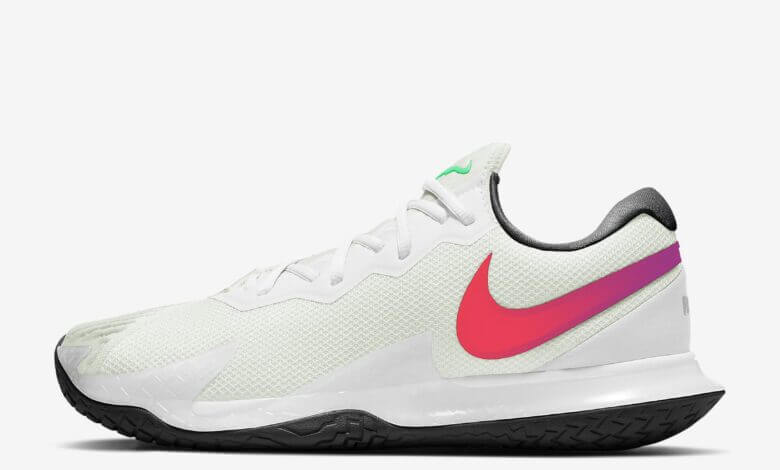 We're an affiliate
We hope you love the products we recommend! Just so you know, we may collect a share of sales or other compensation from the links on this page. Thank you if you use our links, we really appreciate it!
When people hear the name Rafael Nadal, one of the things that pop into people's mind is the greatest player that has ever played on the clay court surface. What he has achieved on that surface is mind-boggling, unbelievable and outstanding.
Rafa is such a great model and an iconic figure for the world of tennis and all over the world. We may not have his power, tough mindset and determination on the court.
However, we can learn a few things from him or follow some of his footsteps so that we can become a better tennis player in our own ways. One of the ways is by using some of the equipment he uses on the court such as the tennis shoe he wears, his outfit etc.
In this post, I want to show you the tennis shoe Rafa is currently wearing on the tour. If you are excited let's get into action.
Nike Court Air Zoom Vapor Cage 4
Durability, Stability and Comfort
As of 2020, Rafa is currently wearing the Nike Court Air Zoom Vapor Cage 4. This shoe was inspired by Rafa playing style which means it's durable, stable, comfortable and responsiveness to wear. In fact its Nike's most durable shoe up to date.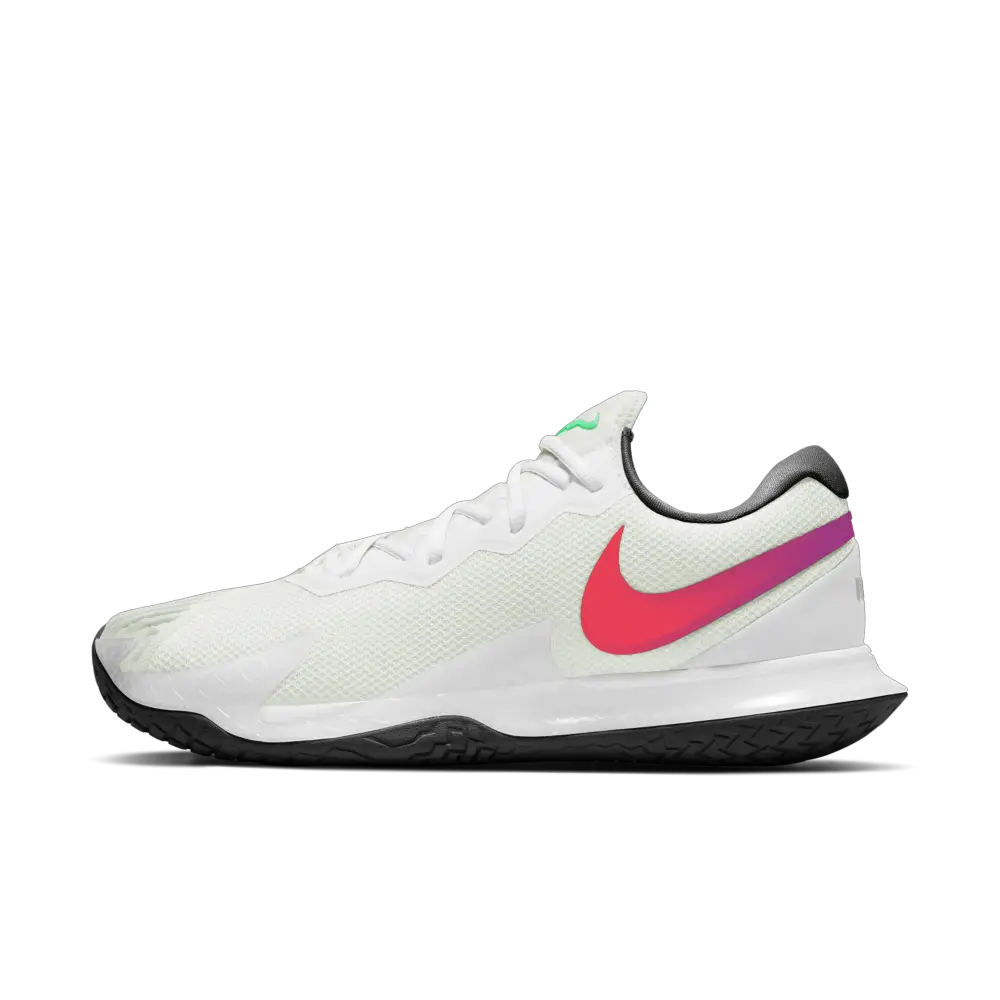 The way some parts of the shoe is designed is remarkable. For example, the areas of high wear on the Vapor Cage 4 is heightened by extending the tread from the outsole onto the upper.
The purpose of this is to create a seamless transition that makes the shoe durable. Moreover, it gives you good traction without sacrificing visual appeal.
Secondly, this tennis shoe has a unique lacing system that keeps your feet secure and fit while sliding on the court. Also, the hidden laces make the shoe even more durable.
Secure Fit
If your playing style is at the baseline just like Rafa then you would love wearing this tennis shoe. The upper is a wrap-around upper which envelops your foot and deliver stability and control across a full range of motion.
In addition, the new fit system provides excellent comfort even when your matches go longer or you play continuum for days.
Design
The Vapor Cage 4 design and chose of colours are amazing. They are very attractive and has a smooth feeling touch on the inside.
The outsole, on the other hand, is specifically designed to enable you to slide comfortably and at the same time give you the grip to recover. On top of that, the outsole durability is guaranteed for six months.
Lastly, in terms of design, the Zoom Air Unit is included to provide you with excellent cushioning. Also, it gives you a lift to help you get to the next ball. This is super useful if you are playing in an intense and quick match.
Colour Options
This shoe comes in varieties of different colours. They are green, black, blue, white, Persian violet/white, sky grey/bright mango, metallic silver and white/volt.
Final Thoughts!!
In conclusion, I hope you now know what tennis shoe Rafa is currently wearing on the ATP tour. This shoe is designed amazingly with its new features and it's going to make you perform well on the court.
Hopefully, wearing this tennis shoe on the tennis court would make you feel like a winner and play like Rafa. If you enjoyed this post, feel free to comment below and share your thoughts on this new shoe.
Do you think Nike has done a great job with this new shoe? Also, share with everyone your favourite Rafa's tennis shoe you enjoy wearing or have seen Rafa wore.