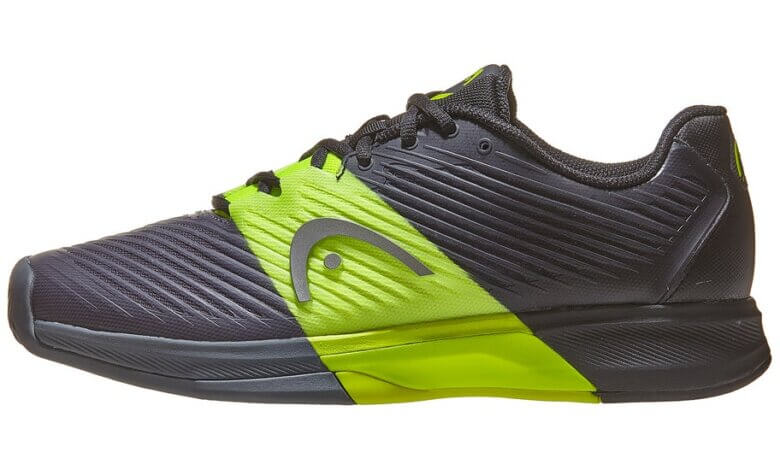 We're an affiliate
We hope you love the products we recommend! Just so you know, we may collect a share of sales or other compensation from the links on this page. Thank you if you use our links, we really appreciate it!
Pros
Excellent durability
Good stability
Nice support
Comes with different colour options
Feels lightweight
Good traction
Cons
Break-in requires
Expensive
Head has released the latest version of the Revolt Pro. This version comes with minor changes which is designed to improve your game.
It's specifically built to provide you with support, durability, and stability. The question is did Head managed to achieve this goal. Read on to find out more.
Design
Right out of the box, the shoe looks sleek and solid. It's nothing crazy but nicely designed to play with on the court. It's even great to wear outside of the court such as wearing to the gym.
Upper
Next is the upper. It comes with a durable mesh material and PU molded chasis. The purpose of this is to provide you with comfort and support. This would enable you to move well during rallies and turn around the court.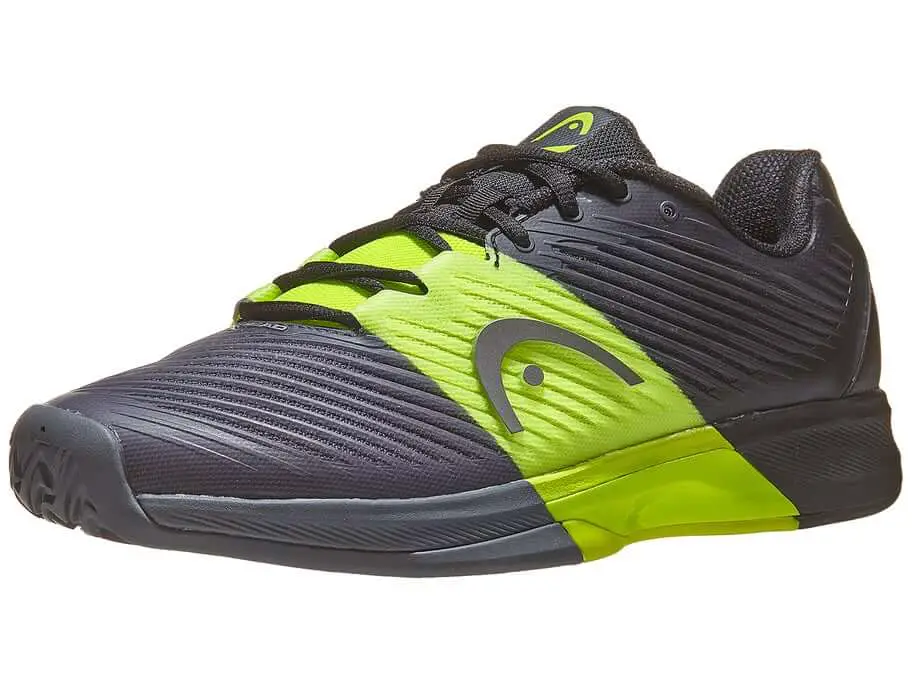 Also, you are going to enjoy the awesome breathability that comes with this shoe. This means that moisture would leave the shoe quickly and allow fresh air to enter.
This helps to keep your feet fresh throughout the match and enables you to play for long hours without getting discomfort.
Toe Box and Heel Counter
The toe box is going to prevent you from wearing your shoes quickly due to the durable cap. This is great for players who like to wear down their toes quickly.
Moreover, you are likely to experience more space around the toe box area due to the size.
Now speaking of the heel counter, it's well built to perfectly lock your heels in place and prevent you from getting heel slippage.
Arch
The arch area is nicely made by Head to help you align your ankle with your foot. This is great at helping with your movement and sliding on the court.
Furthermore, since your ankles are in a perfect position, this would limit your chances of you getting any serious injury.
Lacing System and Tongue
Next up is the lacing system. There is nothing pecular about the lacing system. It's easy and simple to lace. It got an extra lacing holes for you to use in-case you want more grip and stability with your movement.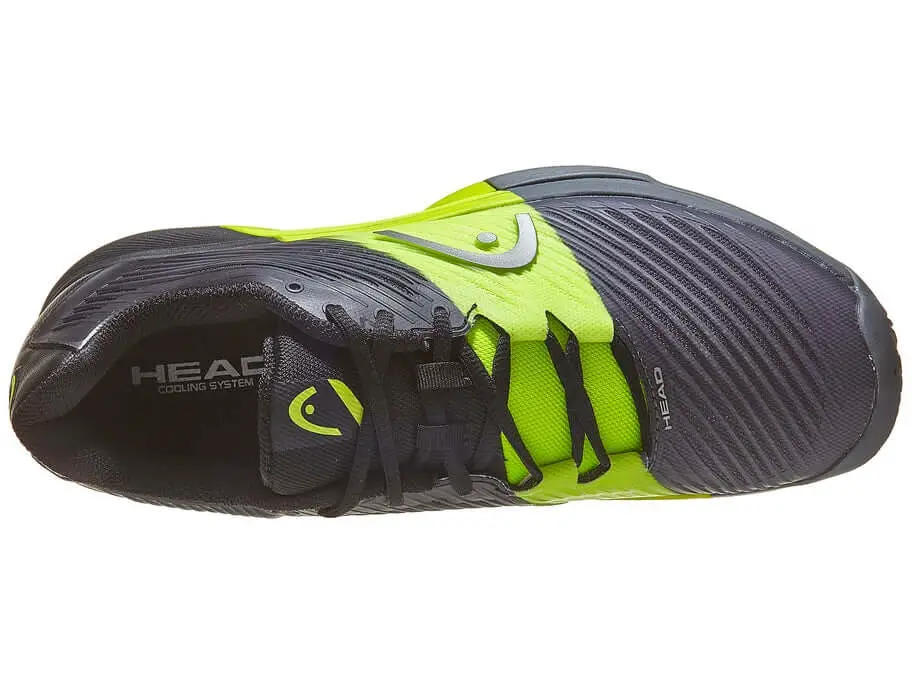 The tongue on the other hand is well padded to provide you with lots of cushioning and comfort.
This would come in handy when you are playing long and gruelling match.
Insole and Midsole
The shoe comes with a well-padded insole to provide you with good cushioning. This gives you a smooth feeling when you wear the shoe and would accommodate your movement.
In addition, the midsole comes with a 3D anti-torsion midfoot shank and Tri-Nrg triple density foam. The purpose of these features is to provide you with excellent support and stability when moving on the court.
This allows you to play better on the court without putting too much pressure on your body.
Weight
One of the key differences you would notice with this shoe compared with the previous version is the weight. You would notice that this version feels a little bit lighter, faster and more responsive. This makes your movement on the court more efficient and effective.
Fit
When you wear the shoe for the first time, you are going to notice that the width is a very wide fitting shoe, especially in the toe box area. If you have a narrow foot you are going to experience an extra room around the toe area.
Therefore, I would say this shoe would suit players who have a medium foot. Also, the fit of the shoe is true to size.
The only downside to the fit of the shoe is the break-in period. The Revolt Pro 4.0 may require a couple of hours before your feet get used to it. Therefore, I encourage you to be a little patient with yourself when you wear it for the first time.
Outsole
Another part of the shoe that is worth looking at is the outsole. This shoe comes with a unique hybrasion+special rubber compound formed in a modified herringbone. There are many good reasons for this outsole structure so let's dive into it.
Firstly, it's going to provide you with great traction on the court.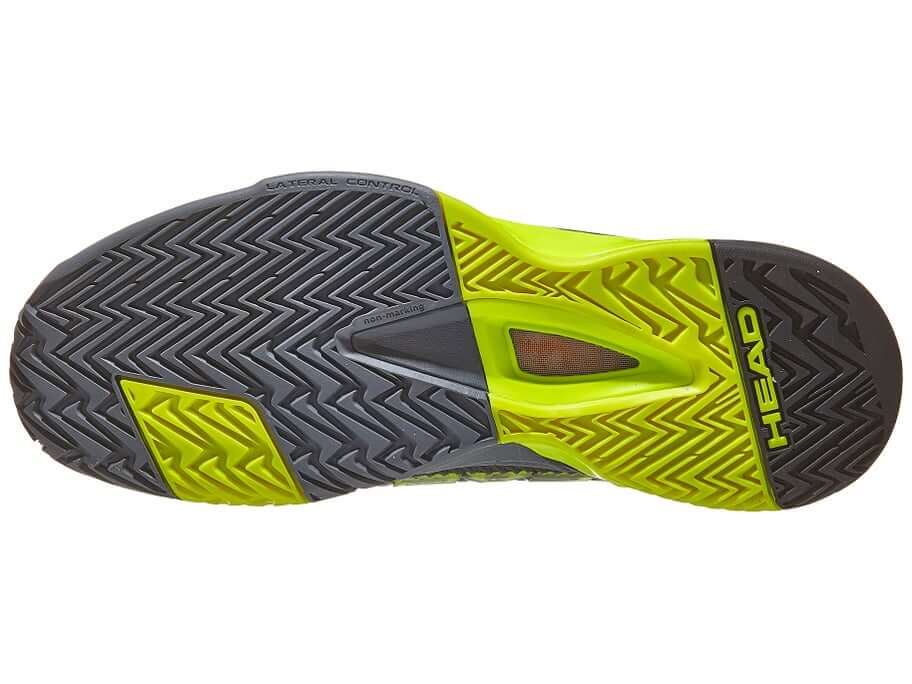 This is essential and at the same time great because it provides you with excellent stability and support when moving around the court.
Also, it helps to reduce your chances of you getting any serious injury.
Secondly, the outsole tread pattern is going to provide you with excellent durability.
Therefore, if you are a player that likes to spend more time on the court or wear your shoes quickly then you would love playing in the Revolt Pro 4.0.
And lastly, this shoe is backed up by a six-month outsole durability guarantee. This is an awesome bonus to have because it helps you to sleep better at night.
Colour Options
Another thing that you may like about this shoe is the variety of colours it comes with. As of now, it comes in four different colours. This is great because it allows you to select your prefered colour. Also, it helps you to pick which one that suits your tennis outfit.
Price
The last important topic to talk about is the price of the shoe. This shoe is more than $100 which is one of the most expensive shoes in 2022.
If you are on a lower budget then I wouldn't recommend this shoe. Instead, you can try other shoes such as NikeCourt Zoom Lite 3. The Lite 3 is one of the cheapest shoes on the market and the quality of the shoe is great.
Final Thoughts!!
It's pretty clear that Head has managed to achieve its goal by building a supportive, durable, and stable shoe. If you are a player looking for these features in a shoe then I highly recommend that you check this shoe out.
On the other hand, this shoe comes at a very high cost which may be difficult for a lot of players to afford. And on top of that, it takes many hours of play to break in.
Overall, it's a great shoe to invest in and you would enjoy the awesome benefits that come along with it.
Product Overview
Comfort

Durability

Stability

Breathability

Weight

Fit and Size
Summary
The Head Revolt Pro has been redesigned to provide you with excellent durability, support and stability. This is going to help you to be more efficient and effective with your movement on the court.
However, there are some features that are lacking and still needs some improvement such as the break-in period.
It takes some hours for your feet to get used to it. All in all, it's a great update from Head and I think it's worth checking it out.