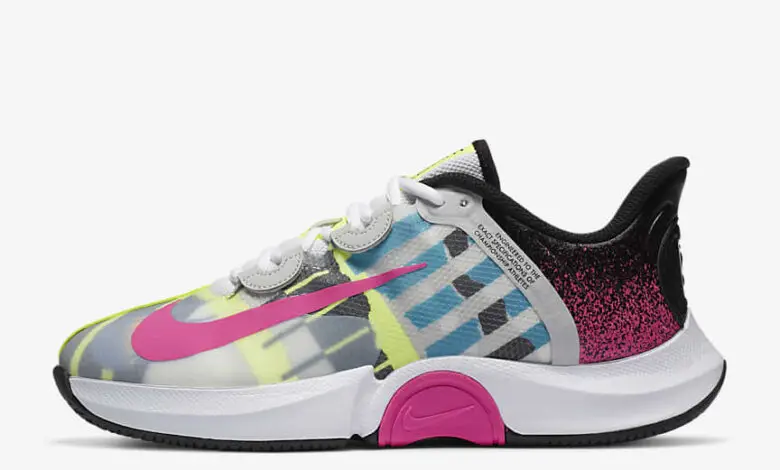 We're an affiliate
We hope you love the products we recommend! Just so you know, we may collect a share of sales or other compensation from the links on this page. Thank you if you use our links, we really appreciate it!
Product Overview
Comfort

Durability

Stability

Breathability

Weight

Fit and Size
Summary
The Nike Air Zoom GP Turbo is worn by ATP pro Frances Tiafoe and WTA star Naomi Osaka. The uniqueness of this shoe is gaining a lot of traction on the market with its excellent comfort, stability and cushioning. 
However, this shoe lacks breathability which can be annoying for some players and it can be tricky to find your size. It's such a fantastic shoe for aggressive and power players. 
Pros
Nice design
Excellent comfort
Cushioning
Good stability
Glove-like fit
Cons
Poor breathability
Fit can be tricky to find your size
When it comes to making high-quality tennis shoes Nike never fails to disappoint. Recently they released a new tennis shoe which is called the Nike Air Zoom GP Turbo.
Nike described this shoe in one phrase, 'BUILT TO LAST' and it's going to be a replacement of the Zoom Zero.
The question that pops up in everyone's mind is, would this shoe leave up to the expectation? or How good is tennis shoe?
If you are curious to find out I suggest you get yourself comfortable because I'm going to give you a thorough review of the different part of the shoe. Let's start off with the design.
Design
The design of the shoe looks awesome and spot-on like other Nike tennis shoes such as Nike Air Zoom Vapor X Knit and Nike Air Zoom Vapor X. The combination of colours used is awesome, simple and very attractive.
It makes it perfect to wear both on and off the court due to the street looking style. When it comes to design, I think Nike deserve 10 out of 10 for it.
Upper
Now let's take a closer look at the upper of this shoe. The upper is made of a full-length Zoom Air unit which is stitched directly to it instead of being set into foam.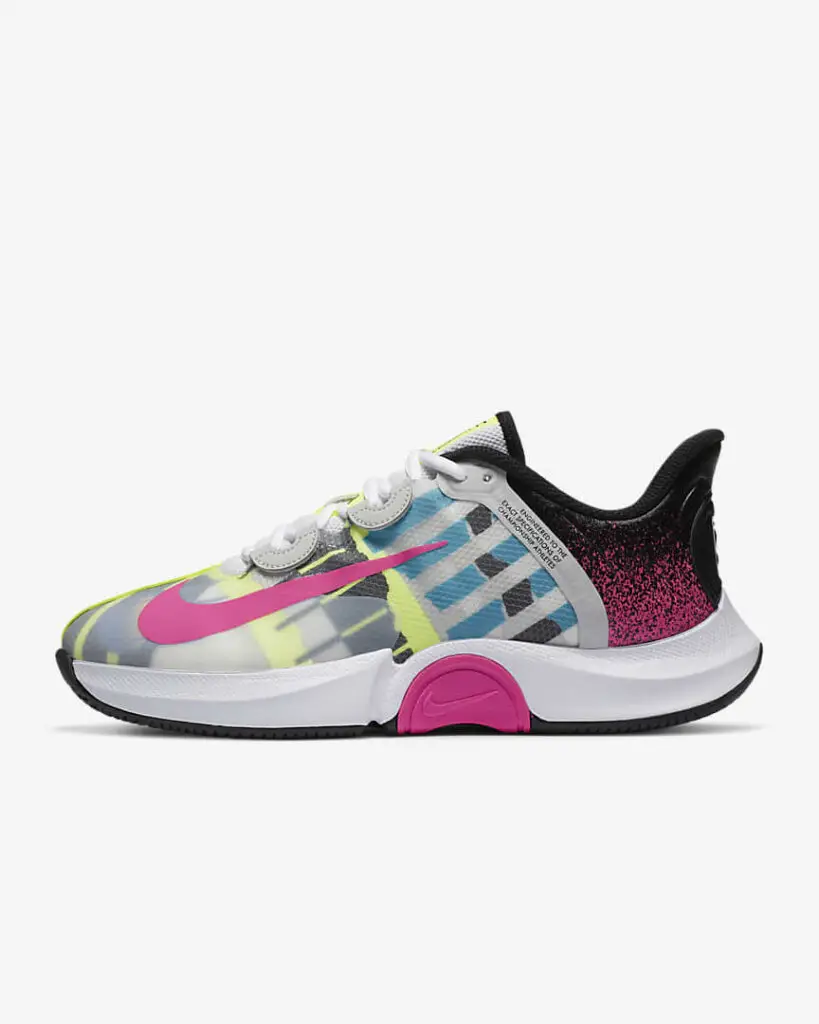 The upper consist of a translucent textile material to provide you with excellent comfort and cushioning.
In addition, it allows the dynamic fit system to shine through and hug and support your foot during quick cuts and fast volleys.
The caveat to this full-length Zoom Air unit is how it lacks ventilation and breathability.
This can be a blow for a lot of players who end up playing long and intense matches because your feet are likely to get very hot.
With that said, the awesome comfort that comes with this shoe cannot be underestimated because it's super comfortable when you put your feet straight inside of the shoe.
I don't think you would find a better shoe that is so comfortable on the market than this.
Midsole
What makes this shoe unique is the midsole. The midsole is made up of two Air units which have never been down with a tennis shoe. This is going to provide you with good cushioning, stability and bounce feel on the court.
Nike also made the doomed unit closer to your foot to provide you with a more responsive feel and give you that bouncy feel. On top of that, the cushioning is going to be double compared to your normal tennis shoes.
If you like the Air Zoom Zero cushioning then you would surely love this midsole because the cushioning is twice.
Toe Box
The toe box is very fascinating because it features an anatomically designed which act as a reinforcement on the medial side for added durability while sliding.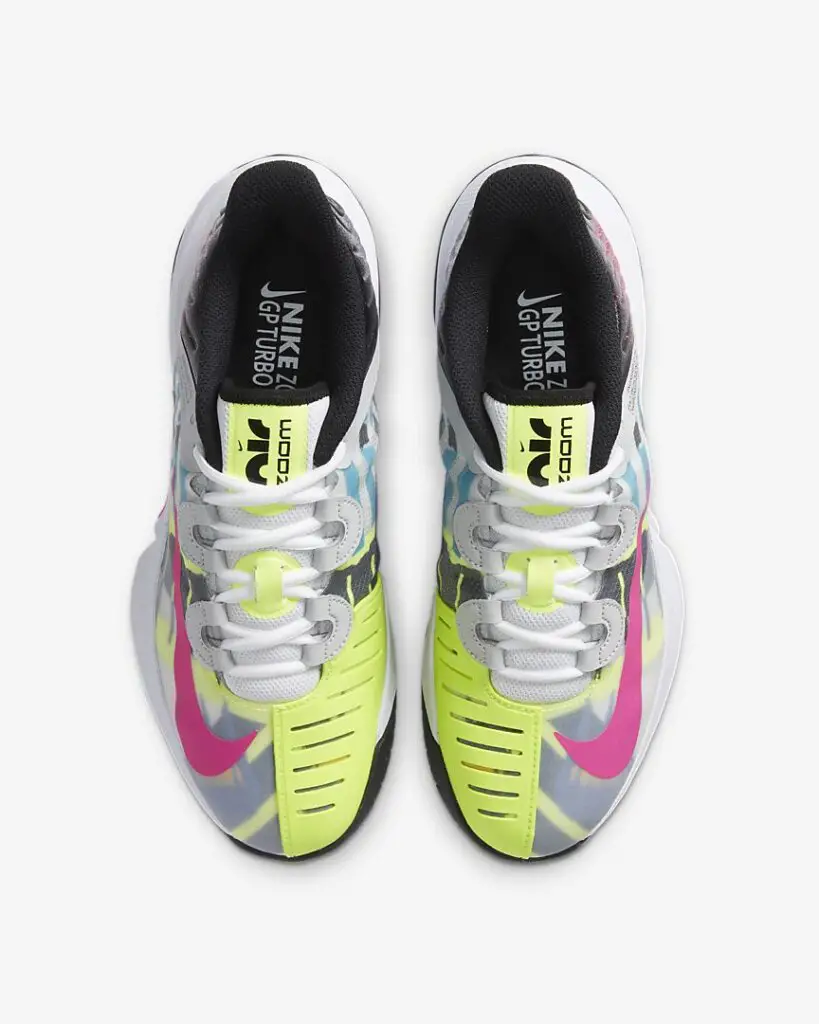 Moreover, the overlays are cut out in key places to enhance flexibility and breathability for an extra comfortable fit.
Fit
In terms of fit, when you wear the shoe for the first time it's going to provide you with a glove-like fit. This is beneficial and at the same time comes with a downside.
The downside to the fit is you may have to try different sizes to find your fit because choosing the wrong size could make your feet very tight.
However, the benefit of the glove-like fit is going to provide you with good comfort, stability and nice cushioning.
Lacing System
The lacing system is an improved version of the Air Zoom Zero. With the help of the Dynamic Fit system, it's going to help your feet stay secure whiles you play on the court. It is also perfect for players who have a wider foot.
Colour Options
This shoe comes with a variety of colour options to choose from compared to the Air Zoom Unit. They have a white, mixture of colours and yellow/green. All of the colours are spot on and very attractive.
Outsole
The outsole may not be the best durable tennis shoe on the market however it's good enough to provide you with good traction and can feel sometimes sticky.
This makes it ideal for aggressive movers and it's perfect to use on hard court surfaces.
Tongue
Another key feature of the shoe is the tongue. The Air Zoom Zero had a half-bootie construction which was a big issue for players who had a wider foot.
However, this is not the case for the Nike Air Zoom GP Turbo.
This shoe has a more traditional-looking tongue which has a nice pudding and smooth when you wear it. This makes it perfect for all foot size, especially wider foot.
Fit and Size
The shoe may require small to no-break in the period. This is not bad because your feet can adjust to the shoe quickly and start playing your style of tennis.
However, the sizing of the shoe can be tricky so it's worth trying different sizes of the shoe to find which one suit you the best. Once you find your size, you would enjoy the comfort and glove-like fit.
Weight
With a weight of 16.2 ounces for the men (size 10.5) and 13.5 ounces for the women (size 8.5), it may not be the best lightweight shoe on the market.
But it still does a great job it supporting you to move quickly and smoothly on the court. Also, as you wear the shoes it starts to mold perfectly to the size of your foot.
Final Thoughts!!
In conclusion, I hope you have found this post about the Nike Air Zoom GP Turbo very useful and informative. It's pretty clear that Nike has put a lot of emphasis on the comfort, cushioning, design, and stability of the shoe.
However, there are some areas that need little improvement such as the outsole durability and the weight of the shoe. Overall, it's a lot better than the Air Zoom Zero with these awesome features and benefits.
If you manage to get a hand on these shoes I wish you all the very best and hopefully, you would have more success on the court.