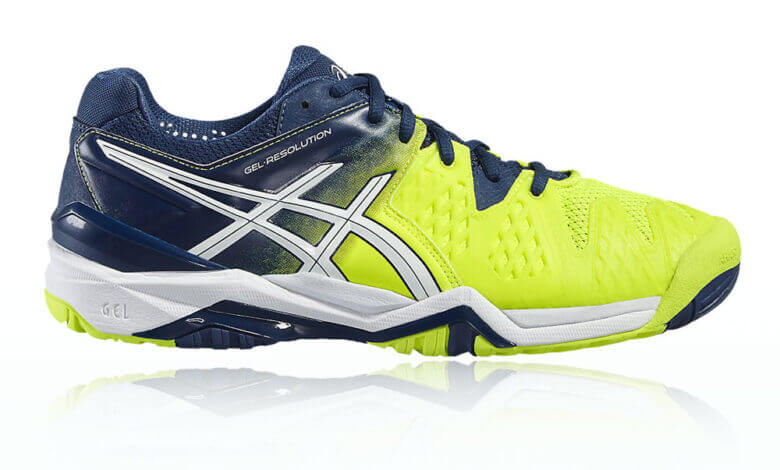 We're an affiliate
We hope you love the products we recommend! Just so you know, we may collect a share of sales or other compensation from the links on this page. Thank you if you use our links, we really appreciate it!
Are you a tennis player that is struggling with confidence, have a lack of energy or being negative on the court? If the answer is yes then you are at the right place.
There are many things you may want to consider to change if you want to get better results. Like the old Chinese proverb, "insanity is doing the same thing over and over again and expecting a different outcome".
Therefore, some of the things you may want to consider changing could include your mindset, tactics, playing style and routines.
However, one of the things that you could change to uplift your confidence is wearing a colourful outfit and tennis shoes such as black or yellow.
This is because wearing colourful shoes like yellow, for example, could bring you more energy, happiness and even raise your self-esteem and confidence. Below are 7 of the best yellow tennis shoes that could help you. If you are ready let's start with women.
Women
Mizuno Wave Exceed Tour 3 Clay Court
Design
The design and colour blend of this shoe looks amazing and simple. It is a combination of yellow and purple which gives it a sleek and fresh look. From my point of view, Mizuno did such an incredible job with the aesthetics which is going to be fantastic playing on clay court.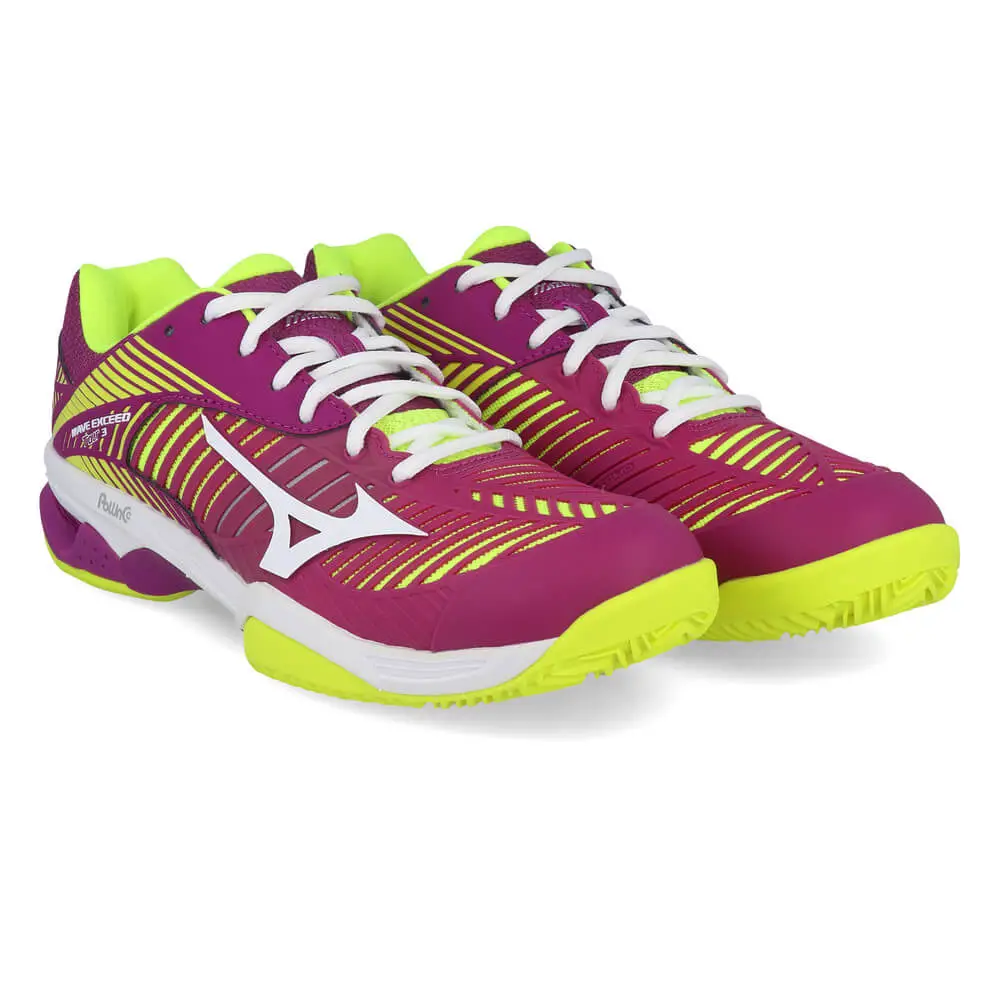 Cushion and Speed
Despite how this shoe is below $55, it's designed to provide cushioning feel with speed and structure.
This means you can run up and down with ease and still protect your ankle with the Mizuno Wave technology.
On top of that, the D-flex groove and the SR-touch is included in the shoe to allow quick movements and explosive acceleration.
Breathability
A unique 3D-Solid upper provides an excellent level of softness and durability while at the same time maintaining superb breathability. This keeps your feet fresh throughout the match with constant fresh and cool air.
Durability
And lastly is durability which is another key factor of this shoe. The outsole is made up of extremely durable carbon rubber called X10 which provides you with traction during heel strike.
The only drawback to this shoe is that it's not as lightweight as it seems. But overall it's a fantastic shoe to have. If you like the features of this shoe then make sure to read the full review.
Men
Nike Court Air Zoom Vapor X
Lightweight
This shoe is currently worn by the great Roger Federer. It is super lightweight which provides you with support and responsive feel when you run, jump and slide on the court.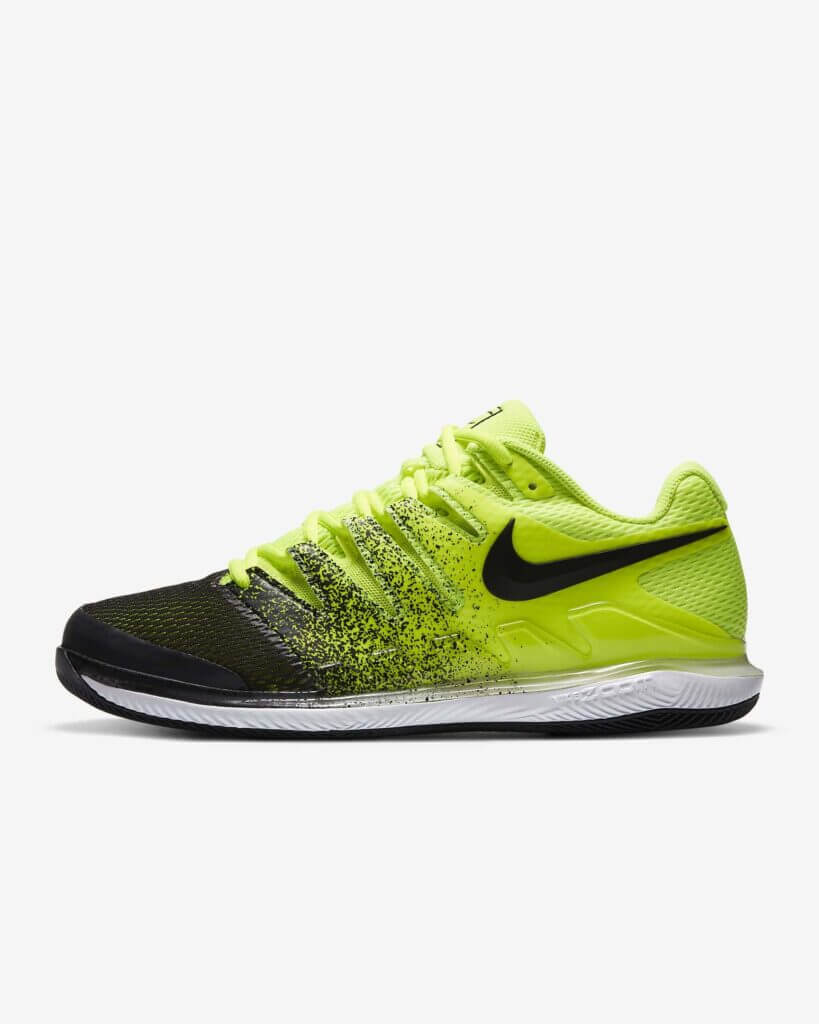 Durability
The outsole is innovatively designed to keep weight at minimum whiles at the same time putting durability where it's needed. This slows your shoe from wearing out quickly.
Fit
A Dynamic Fit system is included in the shoe to create a glove-like fit for support while you run and slide. Also, a full-length foot frame on each side helps stabilise your foot during quick cuts.
Breathable Comfort
Just like the ladies Mizuno Wave Exceed Tour 3 Clay Court, this shoe has lightweight mesh to keep your feet cool even if your match is to go for long hours. In addition, a padded foam collar creates an extra comfortable fit.
Asics Gel – Resolution 6 Court Shoes
Speed and Support
If you are a big fan of Asics tennis shoes then you would love this shoe. This shoe would not fail you at providing you with excellent smooth speed and robust support on the court.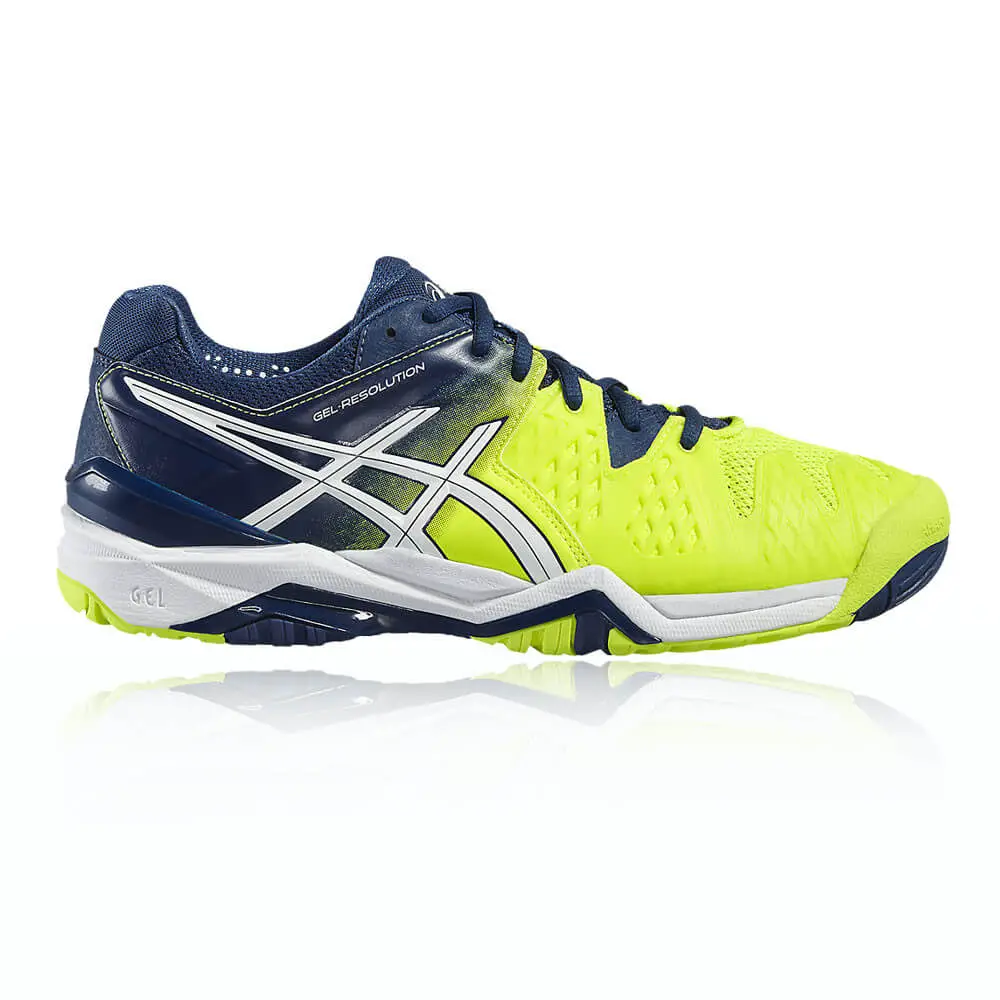 Comfort
The upper is made of flexion fit to encase each foot with durable comfort. This proprietary technology lets the shoe provide form-fitting comfort without sacrificing support.
Moreover, flexion fit uses overlays to surround the heel and midfoot, wrapping you in flexible security and supporting you through lateral movements.
Weight
A Trusstic System has been implemented to reduce the weight of the sole unit and link the forefoot and rearfoot; working alongside Guidance Line technology to encourage a more consistent and directional gait.
Asics Gel – Court Speed Tennis Shoes
Lightweight and Performance
This shoe is a combination of lightweight and resistance. This provides you with exceptional comfort and performance on the court.
In terms of cushioning, the shoe is designed in a systematically way to lessen impact placed on the joints while an AHAR outsole offers optimal grip and traction.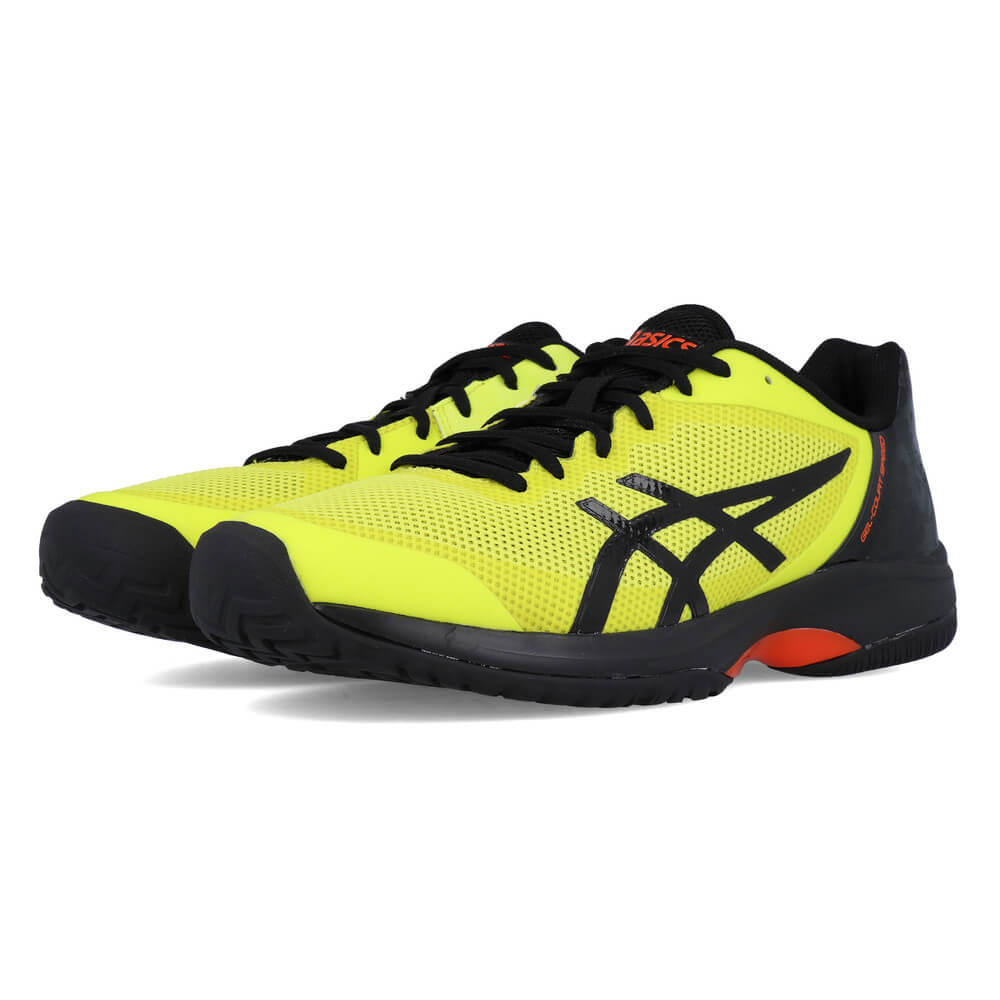 Cushioning
A Solyte midsole resides underfoot for lightweight cushioning, keeping you feathery on your feet and nimble on the courts.
Adding on to that, beneath the Solyte platform are the rearfoot and forefoot GEL Cushioning Systems that reduce shock during impact phases. For example, when you are volleying or lobbing.
Excellent Traction
There is an added AHAR non-marking outsole that is specifically used to provide you with cushioning and grip without compromising the shoe's permanence. And also to give you good traction on the court surface.
Asics Gel – Resolution 6 Clay Court
Speed
This tennis shoe is one of the cheapest shoes you could find on the market when it comes to the colour yellow.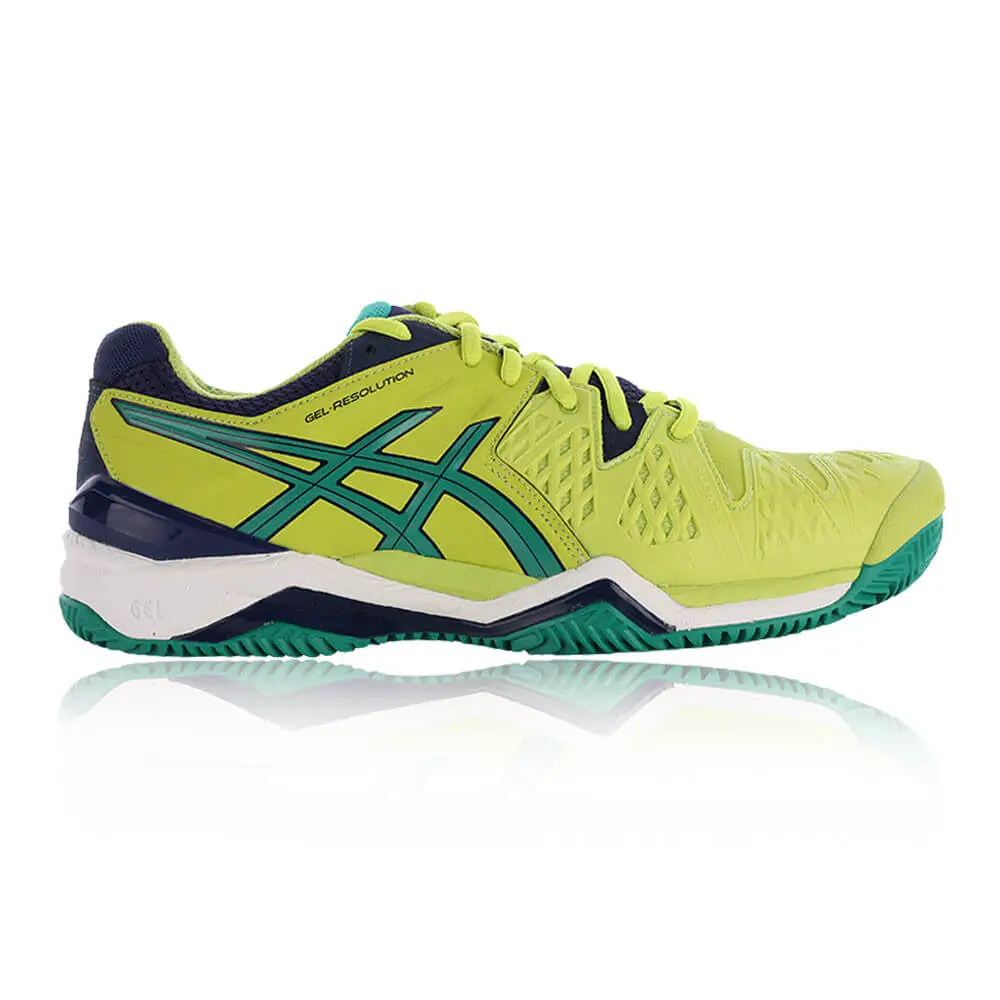 The features are amazing and liked by a lot of people.
At the core of this shoe is an equilibrium of smooth speed and robust support on the court.
Durability and Movements
A plastic shank is underneath the arch which increases the torsional rigidity of the shoe.
This makes it ideal for sharp, sideways movements and reduces your chances of getting a serious injury.
Also, an AHAR+ outsole is more durable than the average tennis shoe and even uses pivot points to accommodate for multi-directional movement across the court.
Midsole
A Solyte resides in the midsole to reduce shock during the impact and toe-off phases, allowing movement in multiple planes as the foot transitions through the gait cycle.
Asics Court FF Tennis Shoes
Comfort and Lightweight
This tennis shoe is super comfortable and lightweight. The shoe is purposely lightweight to keep the weight down so that you can move quickly with ease and speed.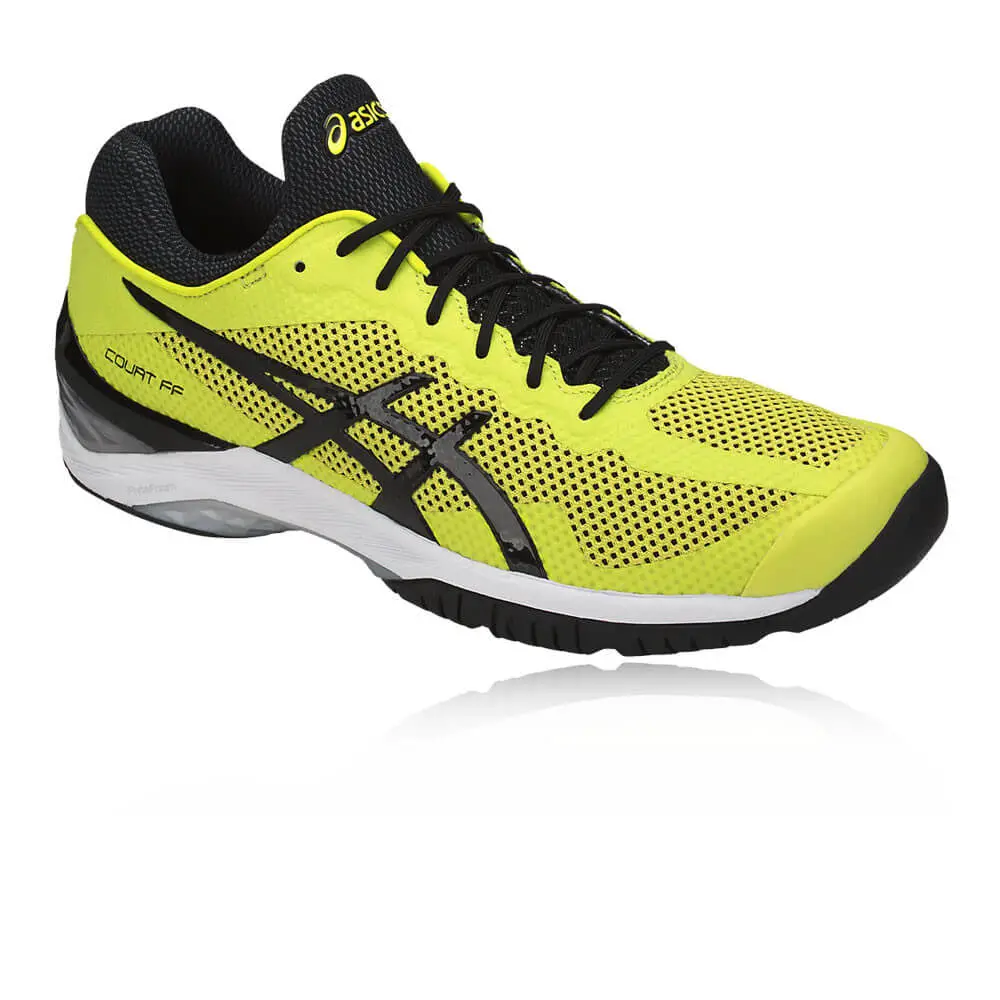 Breathability
There is breathable membrane instilled in the shoe to keep your feet cool and fresh with the constant airflow in and out for ventilation.
Moreover, moisture from sweat is wicked away efficiently, which will further ensure that the shoe remains feeling light.
Protection
The toe area of the shoe is covered with PGuard to protect your toes from shocks, stubbing and bumps on the court. Lastly, the heel area of the shoe holds your heel in perfect position as you play.
Asics Gel – Challenger 11 Tennis Shoes
Comfort
If you are looking for a shoe that has stability, comfort and customized feet then Asics Gel – Challenger 11 is the real deal. The use of flexion fit upper will encase your feet in a super comfortable way without sacrificing a lot of support.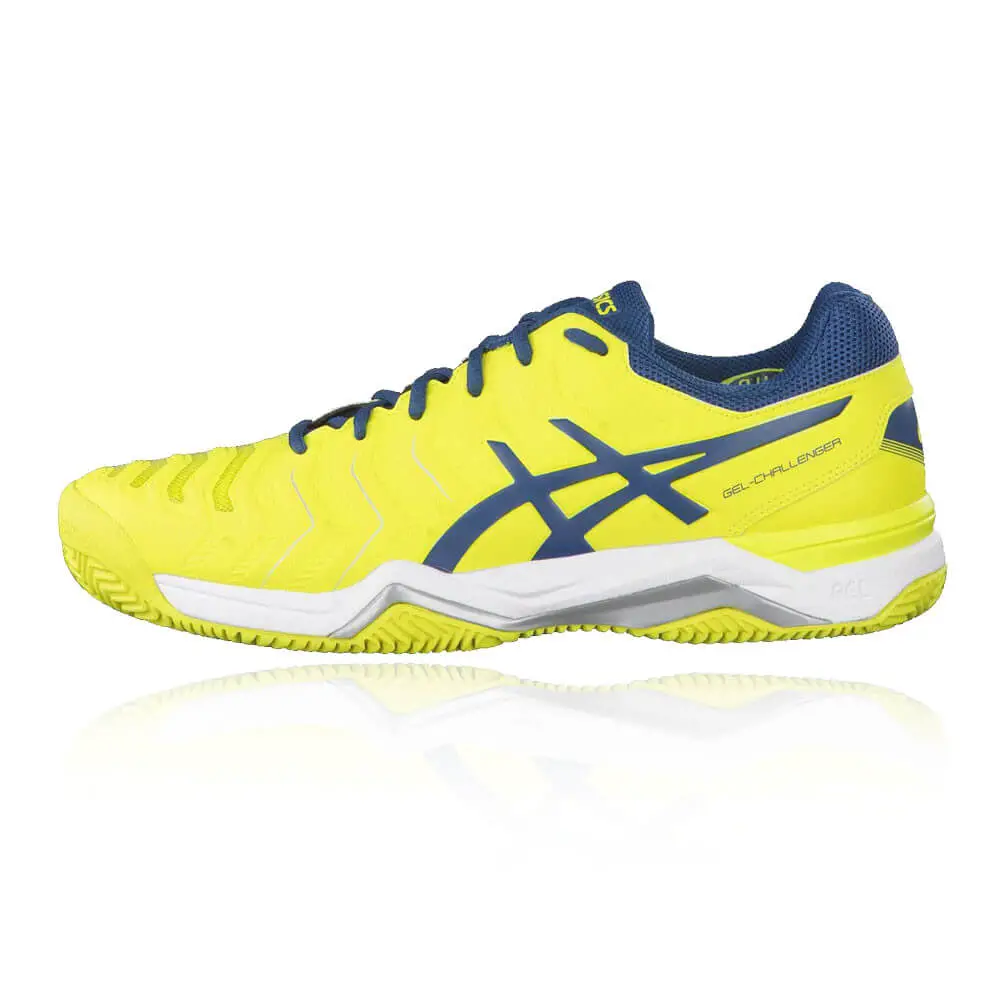 Protection
Of all the yellow tennis shoes listed here, this one is the brightest.
It has an anti-gravel tongue to prevent any debris or dirt from entering the shoe.
Movement
Two layers of memory foam line the heel collar and moulds to your feet as you use it often.
This moulded cradle offers extra stability during harsh, cross-lateral movements; minimising in-shoe slippage for a firm fit and reduced risk of an ankle injury.
Lastly, the shoe has a removable EVA stockliner that customise your feet and serve as an extra layer of anatomical comfort.
Final Thoughts!!
As this post comes to its conclusion, I hope you enjoyed reading the different types of yellow tennis shoes.
Hopefully wearing these awesome yellow tennis shoes would boost your confidence, bring more success and happiness to you on the court.
If you are a tennis fan like me, I'm excited to see more yellow tennis shoes made in the near future since there are only a few. With that said I wish you all the best on the tennis court.