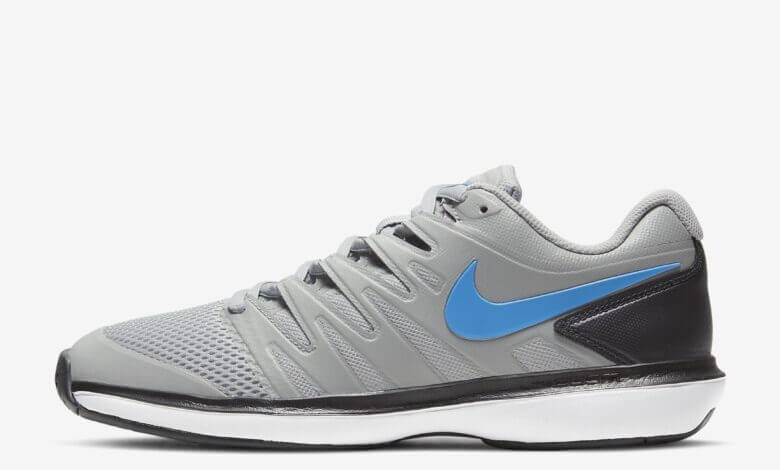 We're an affiliate
We hope you love the products we recommend! Just so you know, we may collect a share of sales or other compensation from the links on this page. Thank you if you use our links, we really appreciate it!
Product Overview
Comfort

Durability

Stability

Breathability

Weight

Fit and Size
Summary
The Nike Court Air Zoom Prestige is another shoe added to Nike's tennis shoe family. This shoe is going to provide you with excellent comfort, breathability and nice cushioning. 
However, the outsole is not the best durability on the market which is a common trait of Nike's tennis shoes. It would be great to see Nike improve the outsole in their next edition. 
Pros
Very breathable
Responsiveness
Excellent comfort
Nice cushioning
Cons
Not the best durable outsole
Are you looking for responsive, breathable and support tennis shoe? If you are then you have arrived at the right place. This post contains a thorough review of the men's Nike Air Zoom Prestige. If you are ready let's start with the design.
Design
This grey colour and how it is designed is a classic way of how Nike usually design their tennis shoes. It's fairly simple yet very attractive. Very spot on by Nike.
However from my perspective, with the black colour version, it would be awesome if Nike combines the main colour (i.e. black) of the shoe with other colours such as light blue, pink etc. I think that would help take the shoe to the next level. Overall it still looks very good.
Responsiveness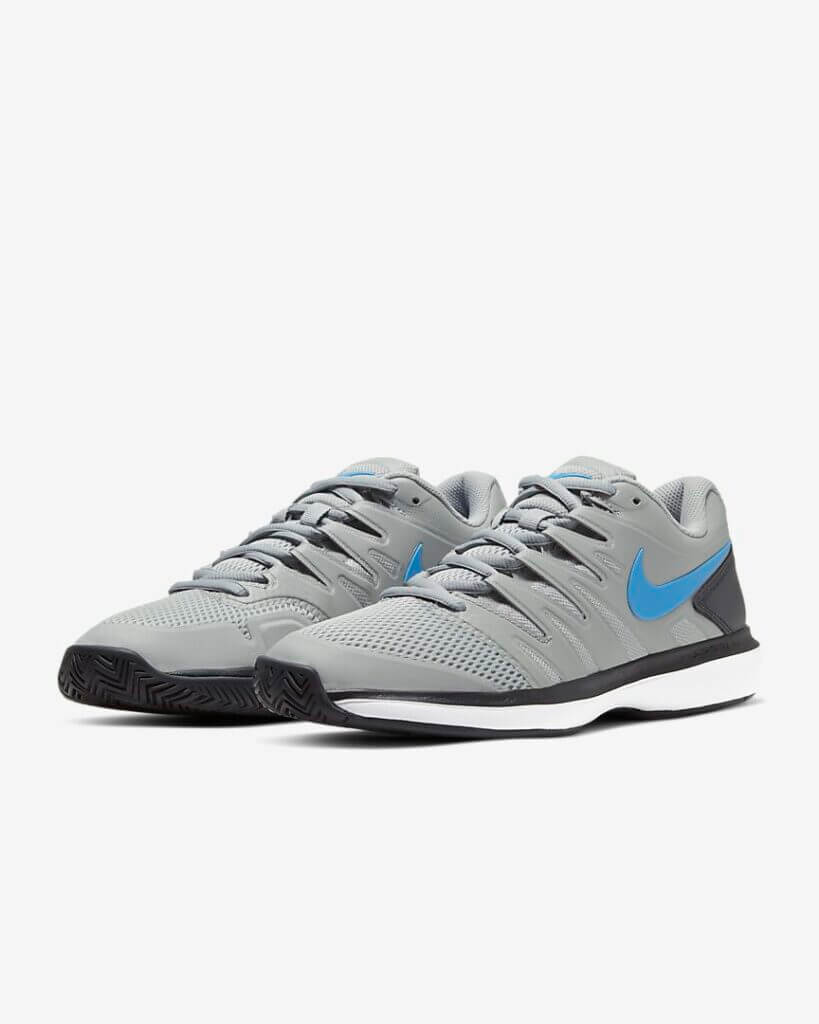 This tennis shoe is built upon the idea of responsiveness and breathable comfort.
The way this is down is by combining the responsiveness of Zoom Air technology with the lockdown of the Dynamic Fit system so that you have glove-like comfort and support on the court.
This is super cool because you can move freely and quickly on the court without losing your balance.
Breathability
Another feature that Nike did an incredible job on is the breathability of the shoe. They used a combination of mesh and synthetic materials to allow greater ventilation.
This way your feet stay fresh and dry throughout the match, even if you play for hours. In addition, the lightweight mesh gives the Air Zoom Prestige less weight and provides you with a custom fit.
Comfort
Comfort is a key feature that a lot of tennis players look for in tennis shoes. And the good news is this shoe provides great comfort.
The padded collar provides you with excellent comfort and cushioning as you play on the court. Especially during long and intensive matches.
Moreover, the Zoom Air unit is instilled in the shoe to provide you with exceptional support around your heel. The cushion uses pressurized air so that it keeps the shoe lightweight and smooth.
Also, the Zoom air unit makes your feet feel closer to the ground minimising slippage and helping you to react quickly on the court.
Lacing Structure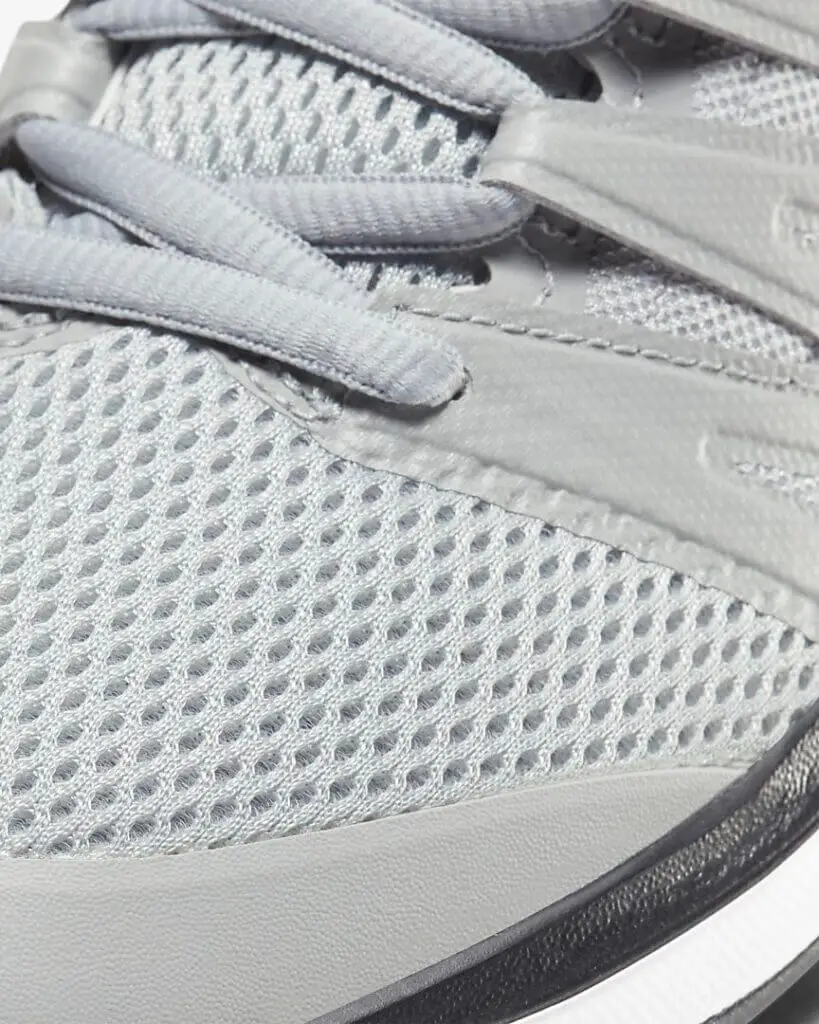 The way Nike designed the lacing structure is unique and it brings you a lot of benefits.
Instead of using eyelets or holes for the laces, Nike used a leather finger to help you lace your shoes quickly and effortless.
Moreover, the leather finger structure forms the midfoot and arch around your foot for a perfect custom fit.
This way you have good stability and excellent cushioning so that you can run up and down the court without too much string on your feet.
Ideal Surface
This shoe is ideal for all surfaces, however, they also have a particular one for clay court surfaces.
Fit
This shoe comes in different sizes which gives you the freedom to choose which one fit your size.
Unlike the ladies Adidas Adizero Ubersonic 3 which can be a little uncomfortable when you put your feet through it, this shoe is not the case. It's very smooth when you put your feet through the shoe either if you have a wide or narrow foot.
Insole and Midfoot
This shoe comes with a removable insole which is great because you can replace it when it wears out or take it out to dry when you wash the shoe.
In terms of the midfoot, a TPU shank is used to offer you lateral support and stability during quick cuts and sprints. This is very useful at helping you to get into play quickly in a smooth transition.
Grip and Traction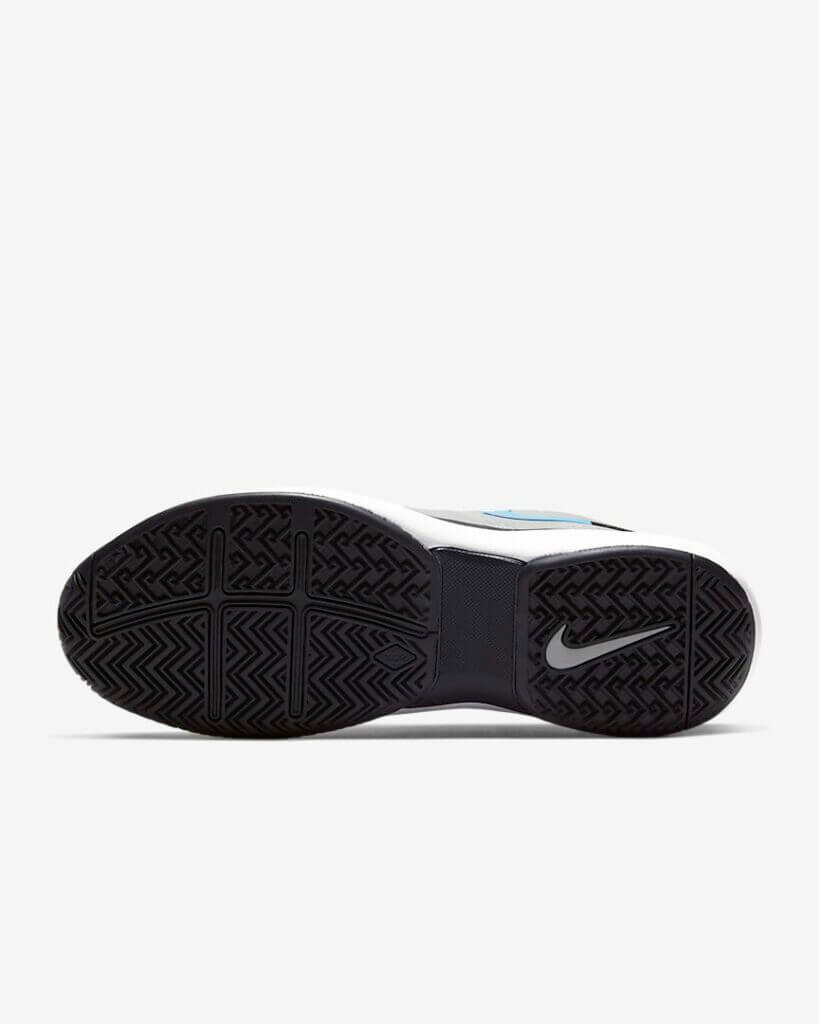 Now let's talk about the outsole of the shoe.
It may not be the best durable outsole in tennis shoes, however, it's good enough to provide you with some good grip on the court.
It is made of a modified herringbone pattern that is designed to provide you with durable traction and grip on a variety of court surfaces.
Toe Box
The toe box area is sometimes seen as an insignificant part of the shoe. However, it is still valid in enhancing your performance on the court.
Nike used rubber on the toe area to increase durability in this high-wear area. Also, it serves as a way to protect your toes when you hit something hard.
Colour Options
For men, Nike has a black and grey version. Whiles the ladies, they have white, light blue and white/pink.
Final Thoughts!!
As this post comes to its conclusion, I hope you now fully understand how the Nike Air Zoom Prestige is designed. It has excellent features such as lightweight, durability, breathability and so on.
However, there are a few areas that need a little touch such as the design from Nike. Apart from that, it's an excellent shoe to have as part of your arsenal.