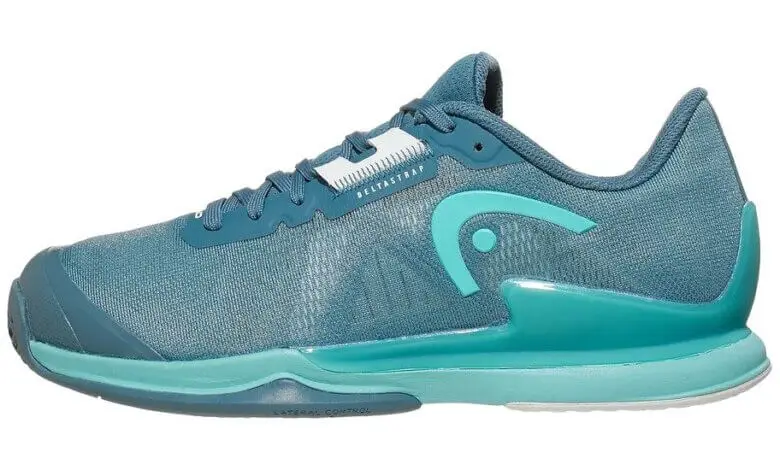 We're an affiliate
We hope you love the products we recommend! Just so you know, we may collect a share of sales or other compensation from the links on this page. Thank you if you use our links, we really appreciate it!
Product Overview
Comfort

Durability

Stability

Breathability

Weight

Fit and Size
Summary
Are you a player looking for a comfortable and speedy shoe? Then you shouldn't look any further because the Head Sprint Pro 3.5 is going to do a great job at offering you that. It would allow you to enjoy playing and moving around the court. However, this shoe may not be the best stable shoe on the market and it's really expensive. All in all, it's a great shoe to play with.
Pros
Cosmetic looks great
Very comfortable
Lightweight
Good durability
Different colours to choose from
Cons
Expensive
Stability and cushioning needs improvement
There is another tennis shoe on the market and it's called the Head Sprint Pro 3.5. This shoe is specifically built for speed and is lightweight for the serious player. Let's dissect more about the shoe and learn more about it. Let's start off with the design and cosmetics.
Design
Right out of the box, this shoe looks amazing and the cosmetic is spot on. It adds that extra joy playing with them on the court. Personally, I love the men's white and black colour scheme.
It's simple yet attractive to play in them. The design and colour scheme of the shoe makes it great to wear outside of the court to places such as the gym.
Upper
Next up is the upper material. It comes with anti-stretch TPU skin. The purpose of this is to provide you with good support with your movement on the court.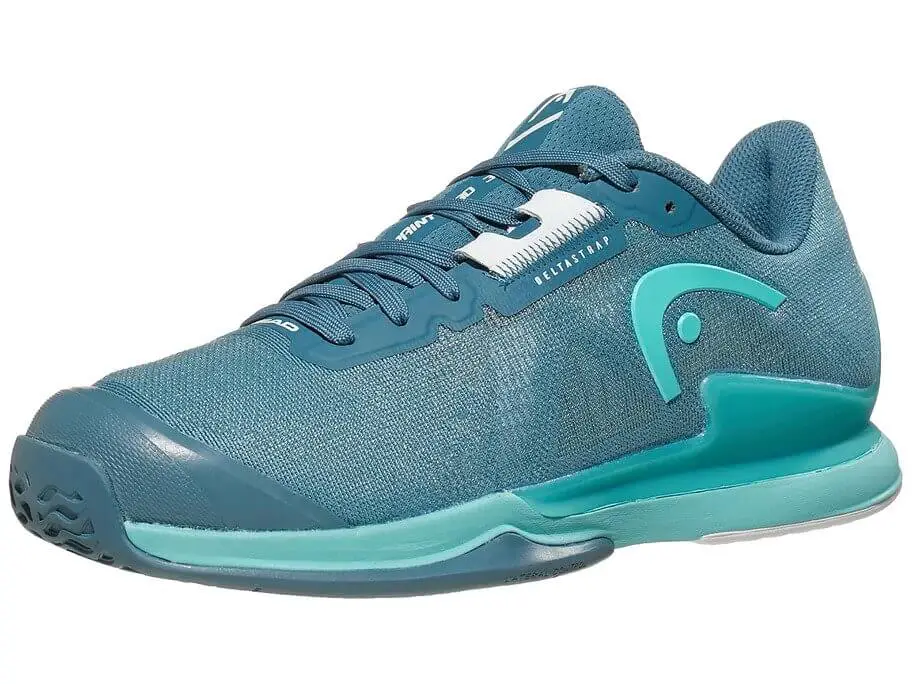 This helps you to hit the ball with ease, comfort and at the same time be able to generate the power to hit it.
Another great benefit of the upper is breathability. The TPU skin material is going to allow fresh air to follow through the shoe whiles at the same time letting the moisture leave.
Toe Box and Heel Counter
Are you a toe dragger? If the answer is yes then you would love to play in the Sprint Pro 3.5. The toe area is very durable just like the outsole material.
Therefore, you can play long matches without worrying too much about your toes wearing out. In addition, the use of drift defence is going to provide you with protection so that you don't hurt yourself too much.
Arch and Ankle Support
The arch and ankle area are nicely made by Head to help place your foot in the perfect position. This is great at helping with your movement and sliding on the court. Also, you would enjoy the comfort that comes around the ankle area.
Furthermore, since your ankles are in a perfect position, this would limit your chances of you getting any serious injury.
Lacing System and Tongue
The lacing system and tongue come in the traditional format. The lacing system has extra lacing holes for you to use if you need extra support or grip. Also, if you look closely at the lacing holes, you would notice that it's covered in rubber.
The purpose of this is to make the holes durable and make it convenient to lace through them. The tongue is well padded to provide you with comfort when playing in them.
Insole and Midsole
Now let's take a closer look at the insole and midsole. The insole comes with a removable layer which you can replace anytime with your prefered choice. Also, when you wash the shoe, you can take the insole out for it to dry quickly.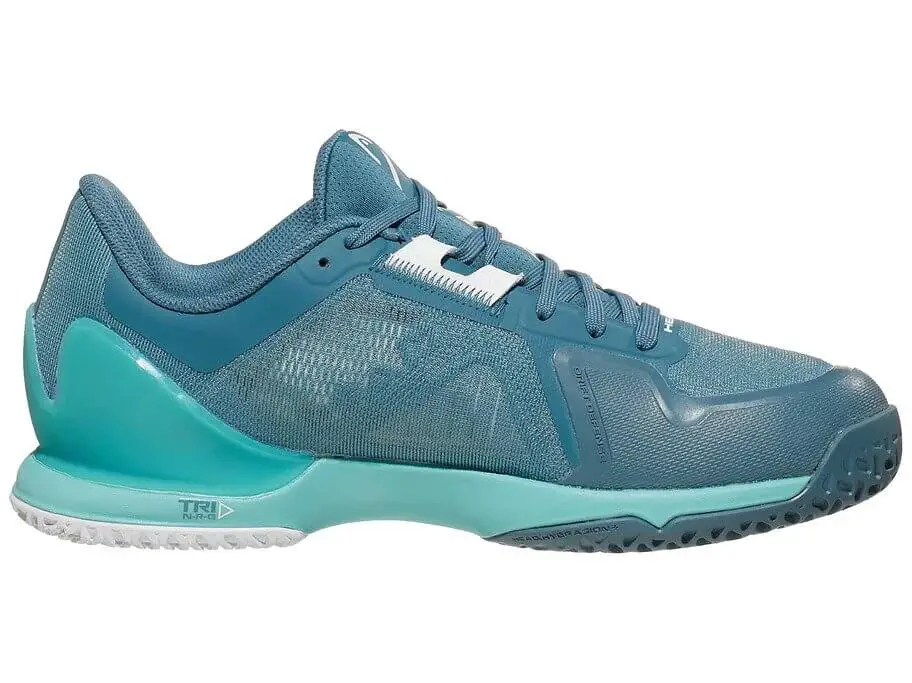 However, the inside of the shoe is not going to be the most cushion. It's one of the areas that I would love Head to make some improvement in their next update.
The midsole is made of Head's own TRI-NRG technology which provides shock absorption and support.
Moreover, the use of a TPU trigger gives you lateral stability when sliding on the court.
And lastly, is the unique lightweight EVA sockliner with a midfoot cooling system. This enables you to get protection and support.
Weight
In terms of weight, the Head Sprint Pro 3.5 is one of the lightest shoes to be released in 2022. This makes it fun and enjoyable to play in it. Furthermore, the weight of the shoe increases your speed on the court. This is a great advantage because you can get to the ball quickly and you can move around the court with ease.
Fit
Unlike the Diadora Speed B-Icon which has a large size and you had to go a half-sized down when you buy it. This shoe is different. It is true to length and has a snug medium fit. This is great because you can order your size without having issues with the fit.
Another wonderful thing about the Sprint Pro 3.5 is that it does not require any break-in period. This is such a relief for most players because you don't have to play for a while in-order for your feet to get used to the shoe.
Right when you wear the shoe, it's comfortable from the get-go, although it may not be the best cushioning shoe on the market.
Outsole
The outsole is another key strength of the shoe. It comes with a unique hybrasion+ durable rubber compound in a zonal tread design. As lightweight as, this shoe may be the outsole turned out to be more durable than most players expected.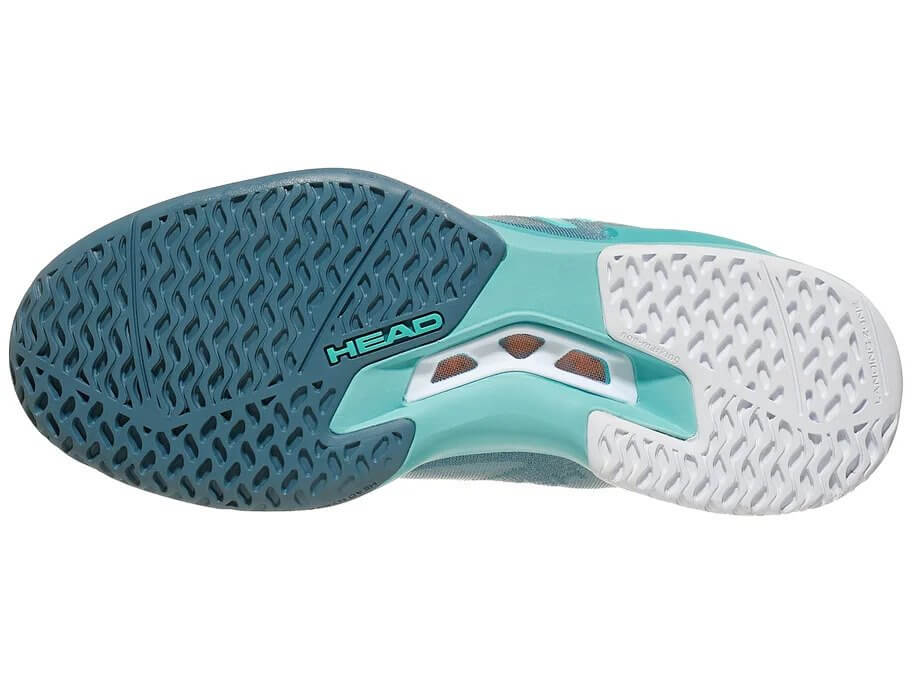 Therefore, if you are an aggressive player or like to spend more hours on the court then you would enjoy playing in them.
It would keep you going as long as you take good care of it.
Another component of this shoe is the tread pattern. It is not too slick or too sticky. This is great because it allows you to move fluently and with ease on the court.
This reduces your chances of getting any serious injury and allows you to move comfortably and effectively on the court.
Colour Options
As well as this shoe is good looking, it also comes with different colours to choose from. Currently, it comes in more than four different colours. This is great because it allows you to select what colour you like or suit your tennis outfit.
Price
When buying a tennis shoe, another factor to consider is the price. This shoe is more than $120 which is expensive. Although this shoe may be expensive it comes with quality features that can take your game to the next level such as excellent comfort.
However, if you are someone who is on a lower budget then I would recommend other shoes such as the Asics Gel Challenger 13. Not only it is affordable but it comes with great features such as durability, stability and breathability.
Final Thoughts!!
As this post comes to its conclusion, it's very clear that this shoe is great for players who want speed, comfort and durability. If you are the type of player looking for these features then you are at the right place.
However, just like any shoes, there are some drawbacks. And the Head Sprint Pro 3.5 is no different. It's expensive to afford and the stability and cushioning need improvement. Overall, it's such an enjoyable shoe to play in it.