We're an affiliate
We hope you love the products we recommend! Just so you know, we may collect a share of sales or other compensation from the links on this page. Thank you if you use our links, we really appreciate it!
Product Overview
Comfort

Durability

Stability

Breathability

Weight

Fit and Size
Summary
Asics has updated the Gel Challenger Series and made it even better compared to the previous version. The Gel Challenger 13 is going to offer you good support, stability, and plush cushioning. It's really a great shoe for all types of players such as club players, aggressive movers, and even professionals. 
However, this shoe does lack colour options to choose from although as the season progresses I hope Asics can release different colours. With that said it's still a nice looking shoe at an affordable price. 
Pros
Plush cushioning
Nice comfort
Good breathability
Added stability and support
Good durability
Excellent traction
Great value
Cons
Lack of colour options to choose from
When Asics released the Asics Gel Challenger 12 a few years ago they did well on the market. They helped a lot of players perform really well on the court with it's amazing features such as comfort, lightweight, and good durability. Although, there were some areas that needed some improvement such as breathability.
Asics took this feedbacks and criticisms from players and had updated the version to make it even better. This new version is called the Asics Gel Challenger 13. This update is going to add support, stability, and a lot of plush cushioning to your game.
If you think and feel that this Gel Challenger 13 would suit your playing style then make yourself comfortable and read on. In this post, I'm going to provide you with a thorough in-depth review of the Asics Gel Challenger 13 and its features so that you can take advantage of it to improve your game. Let's start off with the design of the shoe.
Design
As always from Asics, the design and cosmetics of the Gel Challenger 13 look sleek, simple, and amazing to play with. The colour options that Asics selected are spot on from my personal point of view and they also did well with the colour combination. Personally, I like the men's white and green gecko designs because they look beautiful on and off the court. Overall, it's a nice looking shoe from Asics.
Upper
If you are looking for a shoe that is comfortable to wear for long hours on the court then you should add the Asics Gel Challenger 13 right on top of your list. The upper comes with a mesh material to provide you with step-in comfort and good support.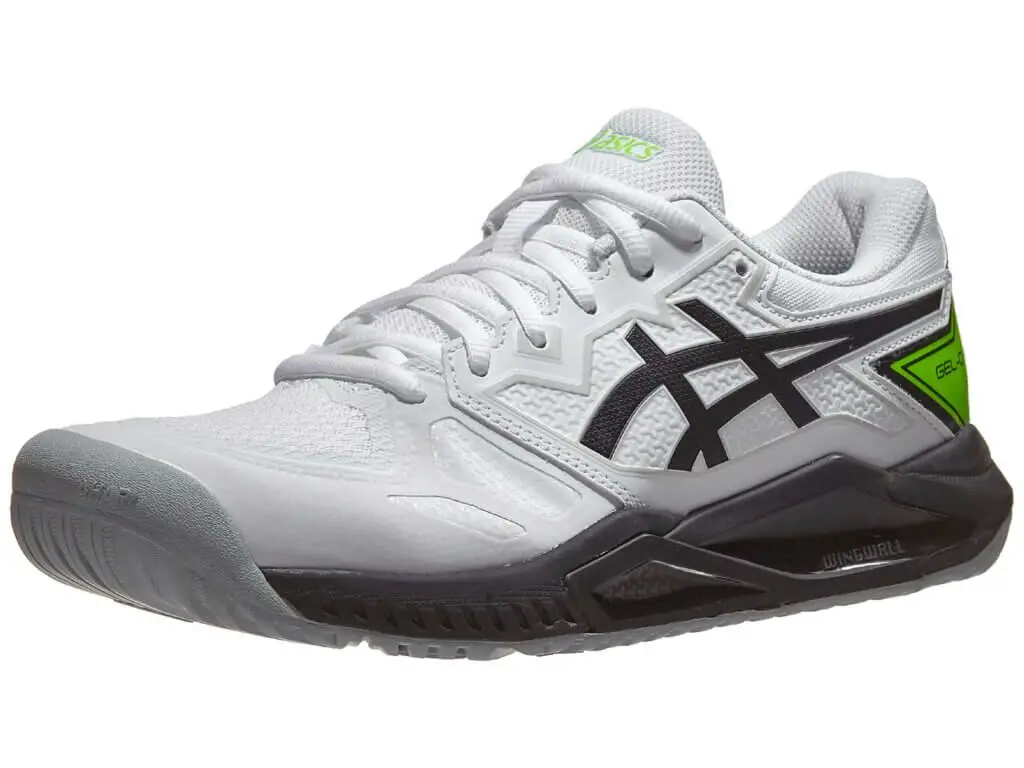 This is fantastic if you are going to play long and intense matches regularly because you are assured that your feet would stay comfortable, supportive and secure throughout the match.
Also, what makes this upper a lot better compared to the previous version is the breathability. You are going to enjoy the excellent ventilation that comes with it.
This means moisture would be able to leave the shoe quickly whiles at the same time allowing fresh air inside. This allows you to play in hot weather conditions.
And lastly with the upper material is durability. It's going to deal with the toughness and conditions on the court.
Toe Box
The toe box area comes with enough room to provide you with nice cushioning. Also, this is to provide you with comfort and prevent you from getting any toe jamming. This enables you to play freely without experiencing any pain or soreness.
There is medial drag protection added around the upper area to provide you with good protection for those players who like to slide on hard courts or move aggressively. This stops it from wearing down quickly. This also makes it great for toe draggers.
Heel Counter and Ankle Support
Both the heel counter and ankle support has the same height as the Asics Gel-Resolution 8. This is great at holding your heels and ankle in a perfect position so that you can move better and effectively on the court.
The Gel Challenger 13 may not have a heel collar pull tab like the Adidas Court Control Tennis Shoes to allow you to wear the shoe quickly. But the ankle support has enough room and size to make it easy to wear the shoe.
Tongue and Lacing System
The lacing system and tongue are done in a simplistic way but very effective at providing you with the best support and grip. The tongue comes with a well-padded material to provide you with nice cushioning and support. This allows you to play comfortably without putting too much pressure on your forefoot.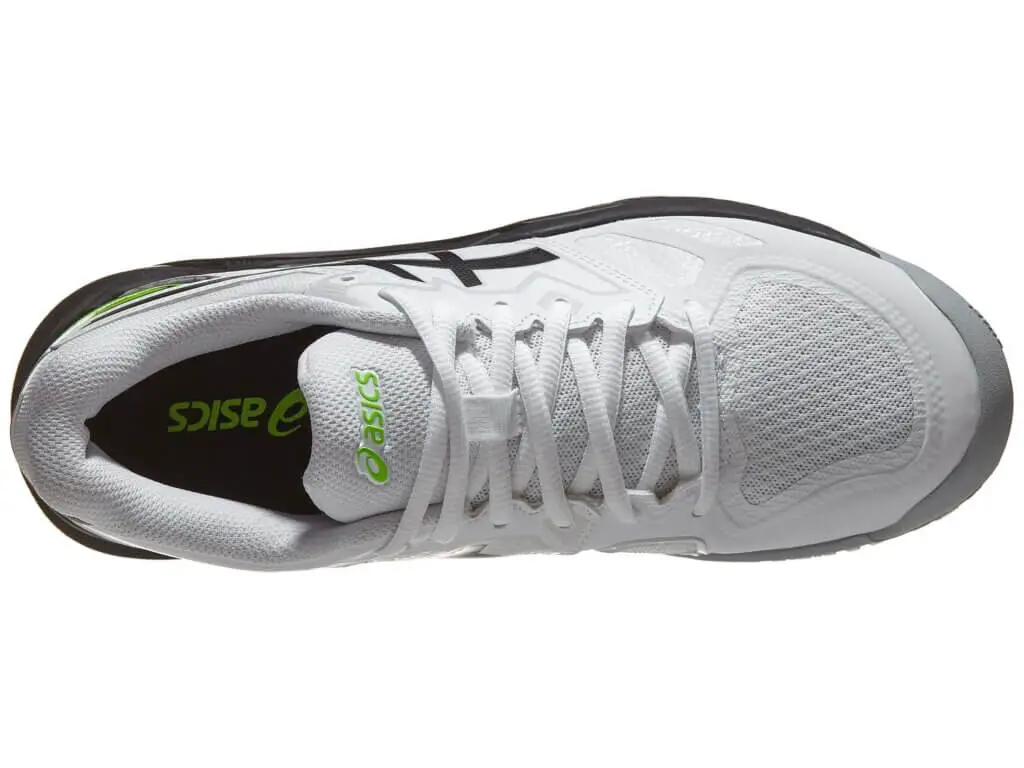 Moreover, the tongue is an anti-gravel which does a great job at preventing any debris or sand from entering the shoe. Again making it more comfortable for you on the court.
If you look closely at the tongue, you would notice a leather hole attached to the top for you to lace through. This is to keep the tongue stable and prevent it from distracting you whiles playing.
The lacing structure comes with extra lacing holes in order for you to use if you need more grip and support during the match.
The lacing holes are not made of metal eyelets as most tennis shoes have but instead the same materials used to make the upper. This means it's going to be durable and easy to lace through the holes.
Weight
If you didn't already know Asics shoes tends to be lightweight and this is the same case with the Asics Gel Challenger 13. It comes with a weight of 13.8 ounces with a size of 10.5. The lightweight of the shoe is going to give you the advantage to play a speedy game.
Insole and Midsole
The shoe comes with a removable ortholite sockliner which does a great job at providing you with excellent cushioning and support. This makes playing in the shoe more enjoyable and fun. Also, since the insole is removable you can always replace it with your prefered choice.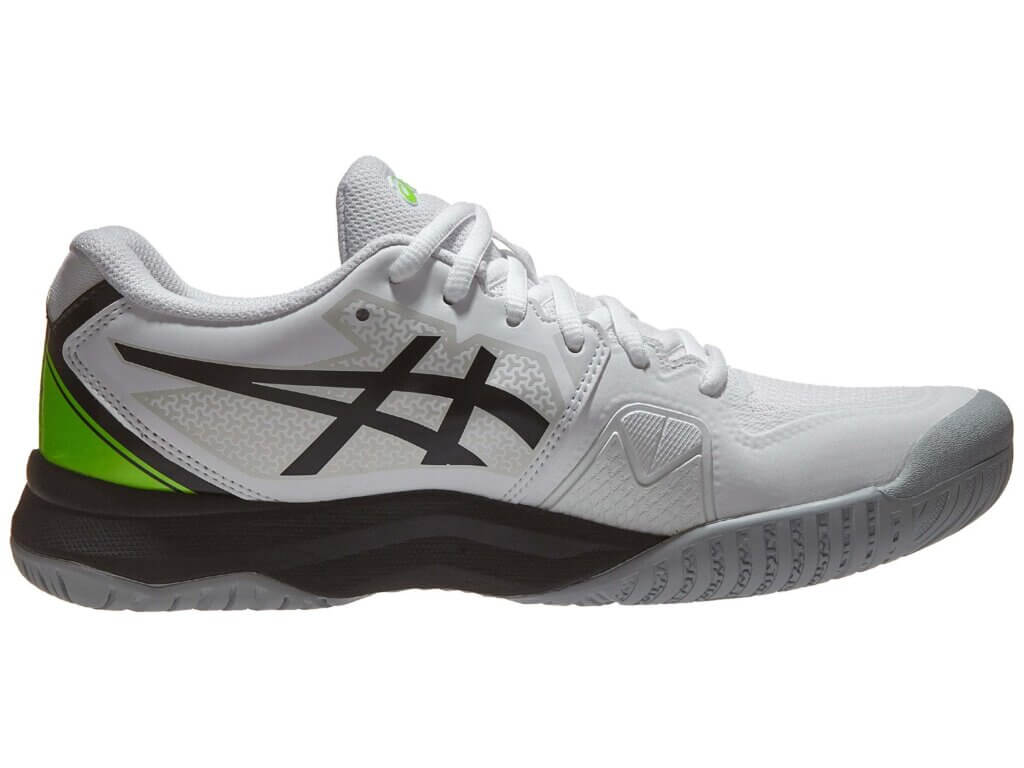 The midsole has Asics iconic GEL cushioning system in both the rear and forefoot area. This is to provide you with plush cushioning and comfort.
On top of that, the use of wingwall technology has been added to maximize lateral stability. This allows you to slide and move effectively without losing your balance or composure on the court.
Fit
The shape and size of the shoe make it suitable for players who have narrow, medium and wide feet.
The shoe is true to the length which means you don't have to go either size up or down. Furthermore, this shoe does not require any break-in period which is fantastic because your feet can easily adjust to it once you wear it for the first time.
Outsole
Another part of the shoe that's worth taking a look at is the outsole. It comes with a unique AHARPLUS rubber outsole. The purpose of this is to provide you with good durability.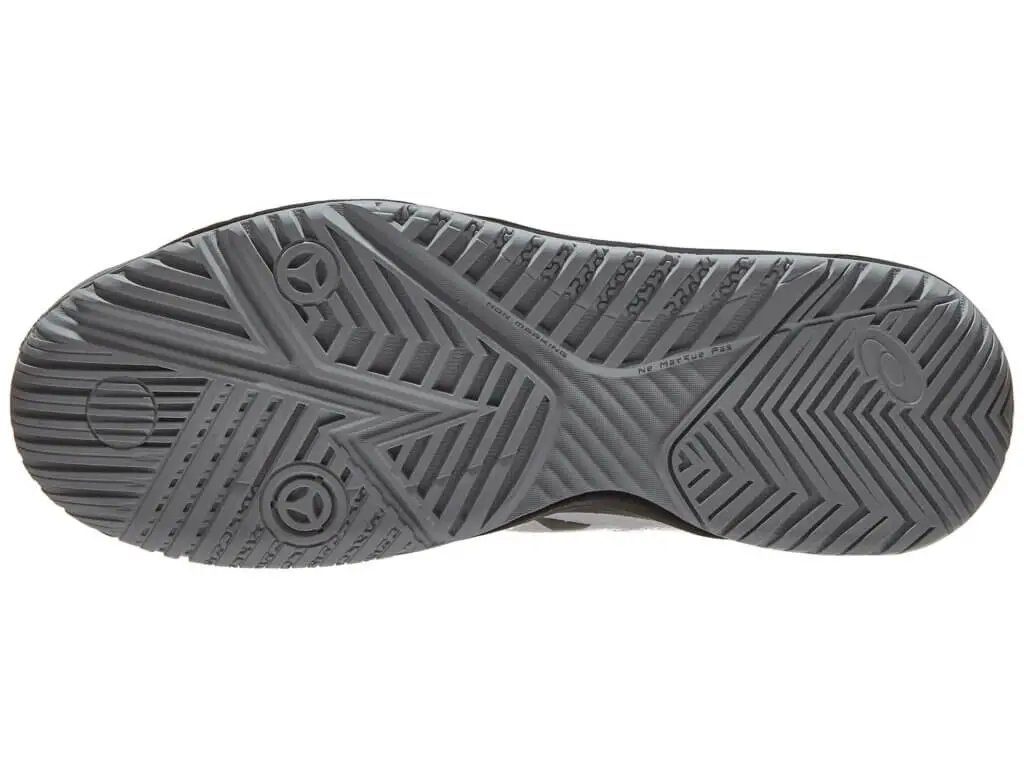 If you are a player that's very hard on their outsole then this is the perfect shoe for you. It would last you for a long time if you take good care of it.
The shoe comes with a modified herringbone tread pattern which does really well to provide you with exceptional traction on a variety of court surfaces.
Colour Options
As of right now, there are not many colour options to choose from.
Asics are good at providing different colour options in the past, so I'm hoping as the season progresses we will see more different colours.
Price
The last important point to talk about is the price of the shoe. It comes under $100 which is a great value for everyone to afford. On top of that, the shoe comes with amazing features that can uplift your game to the next level such as lightweight, comfort and nice cushioning.
Wrapping UP!!
In conclusion, we can see how the Asics Gel Challenger 13 is a lot better compared with the previous version. It's a shoe that's going to provide you with excellent comfort, cushioning, and durability. However, it lacks colour options to choose from. Overall, it's a nice looking shoe at an amazing price point.